John Bleasby
Award-winning Vancouver contractor Naikoon expands its high school bursary program
Canadian Contractor
Your Next Great Hire: A new series on how Canada's leading contractors recruit and develop talent
Given the number of skilled tradespeople set to leave the construction work force over the next 10-20 years, chances are your future tradesperson is now a student in a high school or post-secondary trade program. Multi-award winning Naikoon Contracting Ltd. based in North Vancouver, B.C. is looking towards that future. The company recently announced an expansion its bursaries for post-secondary training in order to encourage young students in their community to consider a career in the trades. "We have a major shortage in the trades now and the demand will be even greater over the next several years," says Naikoon President Joe Geluch. As a result, Naikoon is not only making a valuable contribution to skilled trade education but is perhaps getting a leg up identifying the top talent coming out of regional training programs.
'Walking the Talk' to inform students about career opportunities
"We're trying to encourage students to look at the trades. Over the last few years, we've spoken at a number of different high schools, done job shadows, given students the opportunity to try out carpentry," says Geluch. "I've gone into schools on my own to give students pep talks. "
Informing students of the career opportunities available through the trades is something Naikoon has now decided to take to the next level by expanding their high school bursary program into more high schools. "We've had bursaries at two different high schools for about three years now up on Haida Gwaii (on the North coast of British Columbia) where I'm from, and we've just introduced a new one into North Vancouver."
There is no weight placed on academics with Naikoon's bursary program. Applicants must be registered in a trades programme and successfully graduate from high school. The selections are made by a committee within each school itself, with Geluch signing off on their recommendations.
Personal growth for students, company growth for contractors
Naikoon, like most contractors across the country, is on a continual search for qualified and motivated people to add to their team. The shortage of skilled trades can often inhibit company growth. "We feel that rub every time we expand," says Geluch.
A big part of Geluch's pitch to students is the potential for growth within the industry itself. "It can lead to different opportunities," he tells students. "You don't have to be a tradesman all your life. It could lead to construction management or design. It's an option we're trying to encourage for students who are non-academic, yet might be forcing their way into university studying something they may not like."
It's something that Geluch has seen first-hand. "We like to work with high school students as much as possible, because so many of our team members struggled to figure out what they were really gifted at in post-secondary. It wasn't until graduating and getting into the contracting and construction world that we realized we had other talents that were just as valuable as kids who excelled at academics."
Expanding their commitment
Naikoon's commitment to developing tradespeople for the future also includes short term student job placements and coop programs, with the result that several current Naikoon employees have come to them via that route.  Geluch feels bursaries are an important step towards developing a larger pool of talented tradespeople, an investment in his community that should be expanded even more. "We'd like ultimately to have a bursary at every high school on Vancouver's North Shore."
Your Next Great Hire: This series will continue over the next several weeks, as we learn how the country's top contractors are planning their future manpower needs.
For immediate notification about our newest posts (almost daily)…….. 
follow John on Instagram
john.canadiancontractor_    (& remember the _)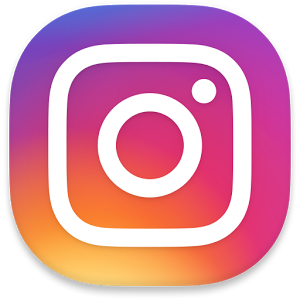 …or follow John on Twitter
@john_bleasby