Alec Caldwell
Nova Scotia construction truck driver received 69,000 volts from a power line – and lived to tell the tale!
Canadian Contractor
A judge found an excavator/backhoe operator guilty of causing the accident
I don't often talk about power line safety in this column. But a recent article published in a newsletter from the Dentons law firm reminded me that all of us need to be aware of power lines. Even in the renovation and custom homebuilding industry.
In 2013, a flat-bed truck driver in Nova Scotia received 69,000 volts in a construction accident – and lived to tell the tale!
The driver, Blair Troop, had parked his truck under power lines near Port Joli, NS, on Feb. 20, 2013, while working on a highway project. An excavator/backhoe operator named Carmen Jardine, who was to load his machine onto the flatbed truck, said "You're kind of close to those wires!" The truck driver replied "it's all right" and within minutes of saying that, he received 69,000 volts shock and nearly died. The excavator/backhoe had contacted the overhead power lines. The shortest route for the electrical surge was through the truck – and the truck driver – who had stepped out of his cab – to the ground.
Who was the guilty party?
The judge at the March 14-15 trial in Bridgewater, NS, found the operator of the excavator guilty of two (Nova Scotia) Occupational Health and Safety Act charges. The first conviction was for failing to take every reasonable precaution to protect the safety of himself and others. The second conviction was for carrying out work within 6 meters of a power line without knowing the voltage of the power line.
About the truck driver, Blair Troop. His injuries were: a torn rotator cuff, a broken humerous bone – and burns to his elbow, heel and behind his ear.
Incredibly, he was back at work – after rehab – in one year.
BEWARE OF POWER LINES!
CARAHS are approved Ministry of Labour Working at Heights Approved Trainers. See our December special deal here   Call a book your Working at Heights training at: 905 428 7444
We cover areas: Toronto, North & East York, Richmondhill, Markham, Scarborough, Pickering, Ajax, Oshawa and more
Passion – Commitment – Integrity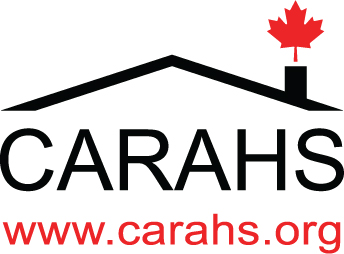 .