John Bleasby
Why this contractor joined our NextLevel "peer group"
Canadian Contractor
Lindsay Haley has spent a decade building up his Brockville, ON firm, Precision Contracting. Now he's got seven other contractors in his peer group to help him plan his next moves.
Lindsay Haley (Precision Contracting, Brockville, ON) is a young man with a successful business. He has nine full-time employees, 15 subtrades on call, and a 10-year track record of pleasing clients. However, he's not resting on his laurels – he wants to continue to grow. That's why he joined NextLevel, the "peer group" sessions put on by Canadian Contractor magazine and contractor business coach Mike Draper of Renovantage. In these meetings, contractors share their business challenges with each other – including opening up their books and comparing numbers. The first NextLevel meeting was held during RenoFocus in late November. We asked Lindsay for his thoughts.
What attracted you to sign up for NextLevel ?
Contractors are often perceived as 'Chuck in a truck' type operations – running around without proper insurance, WSIB and so on. However, what legitimate operators struggle with are answers to the everyday questions. We're not just in the homes working, trying to meet client expectations; we have to operate a business. We lack exactly what NextLevel offers: a peer group where we can ask each other questions about how to deal with certain situations.
What type of things did you discuss at your first meeting?
We talked a lot about policies and practices. We're a very diverse group, so everyone can bring something different to the conversation, which is fantastic. What we have in common is that most of us are doing residential work. What's hard about our job is that every day is different. It's the greatest thing about our job as well! Nothing is cookie-cutter. Every house is different, every client is different and their needs are different. The competition is fierce in contracting, plus we have employees to pay, and government regulations to follow that are constantly changing.
NextLevel requires a willingness to open up your business to examination by others. Any reluctance to do that?
The guidelines are very clear about that, and that's the only way it can work. We are all holding ourselves accountable. Given the commitment of time and money, I am determined to make full use of this opportunity. I have expectations not only from the organizers but from the group.
How have the discussions proceeded so far?
We've started to establish a commonality in terms of business styles so we can really dig into some of our individual issues. So far, NextLevel has exceeded my expectations: I've already made some huge changes based on our discussions, and I'm starting to see the returns.
For more information on a NextLevel group in your area of the country, please contact Rob Koci, rkoci@canadiancontractor.ca
 Follow 'john.canadiancontractor_' on Instagram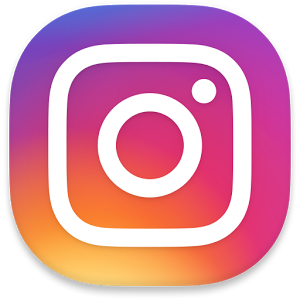 Follow John on Twitter….@john_bleasby