10 day contract 'cool-off' provision trips up London, ON Contractor
Benco Concrete Inc. and owner must pay $5,000 in fines and restitution
December 19, 2017
---
By
John Bleasby
As far as Sheldon Benson is concerned, he did nothing wrong. His customer wanted concrete work done on their driveway, they signed a contract, and Benson took a deposit of nearly $1,100. When the customer later asked to cancel the contract and have the deposit refunded, Benson refused.
However, under Ontario's Consumer Protection Act (2002), a contractor can't do that. In fact, a ten day 'cooling off period' is part of contract law across Canada; that's where Benson went wrong.
On October 26, the court found that Benson and his company Benco Concrete Inc. of London, ON provided a contract to clients in nearby Kitchener, ON that "did not include required language about rights under the act." According to the notice of conviction issued by the court, "Mr. Benson kept the deposit despite the consumers' multiple attempts to cancel the contract."
Benson is located, and he talks to us!
Canadian Contractor managed to locate Mr. Benson and had a brief conversation with him — we wanted to hear his version of events.
"It's really simple. I went and signed a contract with these people," he said. "Our contracts say there is no refund on deposits. I bought a bunch of material. They called up and actually lied about the time frame they had requested. I went their house, not only once but twice, one time at seven o'clock in the morning, at their request. After bending backwards, and having some outlay of expenditures towards the job, all of a sudden they wanted to cancel everything as if nothing ever happened. And I said, "No."'
Deposits and contract obligations need to be understood by contractors and consumers
It might be easy to get deposits and contracts confused. Canada's Office of Consumer Affairs web site advises consumers that in terms of deposits, "If you change your mind, you are not, by law, entitled to get your money back. Be sure to ask what the conditions are before you put down a deposit, and only put down the minimum amount required."
However, a contract is different. The site goes on to say, "Contract law is a provincial and territorial responsibility. Your province or territory may have legislation that gives you more rights when you buy specific products or services. For example, all jurisdictions in Canada give consumers 10 days to cancel most contracts made with a door-to-door salesperson… In some provinces and territories, there is an automatic cancellation (or cooling-off) period for certain types of contract…. The cooling-off period is valid whether the company tells you about it or not."
This is where Benson went wrong. The Ontario Consumer Protection Act states, "In cases where consumers sign a contract for $50 or more, at their home, the act provides for a 10-day cooling-off period to cancel a home renovation contract without cancellation fees."
A no-show means no opportunity to tell the other side of the story
Benson did not appear in court hearing to answer the charges. "I wasn't available to go to the hearings," he told Canadian Contractor. "I had bigger fish to fry that day."
Benson may not have learned much from his conviction. He didn't sound repentant either. When asked if he might change the way he does things, he said, "I can't just change it to support people who straight-out lie. If somebody goes and says they requested a refund within 'x' amount of days and it's not true, I don't know what I can change."
More lessons from Benson's checkered past 
Benco has been in business for 28 years, according to the company web site. Reviews appearing on the Better Business Bureau's Western Ontario web site are mixed, one very happy with his work, another very unhappy. One detailed review on HomeStars outlined a number of communication issues between Benco and the customer, but despite start-up delays, the customer appeared satisfied with his work.
We can learn more from Benson and a dispute that ended up in court back in 2010 —  a general contractor is responsible for the workmanship of those working under their direction. Benson and his company became entangled in a lawsuit concerning a pool and patio installation in Kitchener ON. The patio installed by Benco developed cracks. As reported, testimony from an engineer stated that, "the cracks were caused by excessive water in the concrete mix combined with poor installation techniques." Ashton Pools, the project contractor, ended up being ordered to pay the client $36,000 in restitution. "The evidence is that Ashton directed the work of Benco employees," the judge wrote. "Ashton Pools is, therefore, liable for the work of Benco."
In the meantime, Benson told Canadian Contractor that his company is carrying on regardless, with no admission of any setbacks or repercussions resulting from the October conviction. "We're working right now," Benson said.
Got feedback? Make your opinion count by using the comment section below,
or by sending an email to:
JBleasby@canadiancontractor.ca
Follow John on Instagram and on Twitter for notifications about his latest posts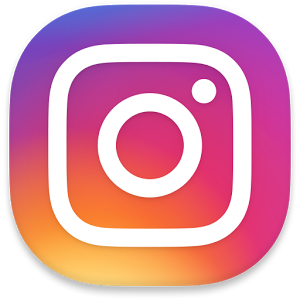 ---
Print this page
---
1 Comment » for 10 day contract 'cool-off' provision trips up London, ON Contractor