The Design-Build Evolution: Men at Work brought design services in-house and never looked back
"It's a safe investment, a good investment, and almost a necessary investment" says contractor Paul Gallop
February 22, 2017
---
By
John Bleasby
Paul Gallop runs a finely tuned operation. Focussing on high-end, upscale renovations in Toronto since 1989, Gallop's company Men at Work Contracting Ltd. completes about 30 to 35 projects each year, and has won several awards along the way, including the Silver at Canadian Contractor's 2016 ORCHA Awards.
Like so many, Gallop started as a young man in his twenties swinging a sledge hammer while renovating his own basement. Working with the tools was fun, so Gallop left his respectable video editing job at CBC and formed his own renovation company. He describes his outlook at that time in a humorous tone on his excellent web site, with the recurring tagline "How hard can it be?"
By 1993, Gallop realized the importance of introducing design services into his business, and formed an alliance with a local architect. "I was about to do an addition, larger than I had done before, and had no idea how to do it or what was involved," says Gallop. "I brought in an architect, we did our dog-and-pony show together, he started doing some sketches, and I acted like this was all perfectly normal." The process was an eye-opening, learning experience.
Bringing design functions fully in-house
Although Gallop started with strategic alliances with architects, he soon recognized that it was not the way for his company to go. "I started with partnerships, and lots of good came out of that. Some of the advantages are flexibility, not having the burden of overhead, carrying staff and worrying about not having enough work for them," he explains. "However there are many disadvantages. It's much harder to establish control over protocols and systems."
In addition there is, of course, the issue of availability of partnered design resources. "The architect I partnered with was happy to get the work I was bringing him, but he might at times have two or three other things on the go," Gallop says. "This might preclude him from doing anything with me for perhaps several weeks."  That in turn would require either the client being put on hold, or for Gallop to look for an alternative architect, someone he wasn't accustomed to working with, or had ideas counter to his way of doing things.
The answer was to bring design functions in-house. "It may seem like a big scary step but my advice is to get your own in-house design personnel before worrying about adding more carpenters," Gallop advises. "Your own design staff will help you sell the prospects and get you out of that rut of being a build-only contractor."
An aura of professionalism
Gallop emphasizes the point that calling on a prospect alongside one's own in-house designer or architect creates a very strong impression of professionalism. He considers it a smart marketing decision in addition to the other obvious benefits. "Most clients want results, yet don't know where to turn to get those results. They would prefer to have one person who will help them achieve the results they want. They don't want to go to multiple parties, deal with multiple contracts, or go searching around for the right people. They'll only do that if they feel there's perhaps some huge economic advantage, but ultimately most just want to make things easy."
It also mitigates the issue of clients designing in a vacuum without an eye for costs during the planning stages, and as a result possibly designing something they can't afford. There is also the question of the client's own time management. Presumably these are successful people with careers who work hard and long for their money, and don't have the time or the skills to pursue a multi-vendor process.
Taking that bold step to in-house design
One would think that while it might be relatively easy to make contact with a designer interested in a strategic partnership, recruiting a designer, architect, or engineer to bring in-house would seem more challenging. Does one hire someone with experience or a recent graduate looking to get a foot in the door?
Although Gallop admits there's no right answer, Claire Muldrew, a Design Assistant and Purchasing Co-ordinator who joined Men at Work recently, says a company like Gallop's has strong attractions to younger design talent. "What attracted me was the direct relationship between design and the trades. I am able to get involved with every aspect of the project, build relationships with the tradespeople. I think that is becoming more and more attractive to new graduates."
I will continue my conversations with leading contractors about the Design-Build Evolution over the next few weeks.
Also Read….
What is Design-Build?
Kate Campbell makes Design/Build a priority
     Follow John on Instagram and on Twitter for notifications about our newest posts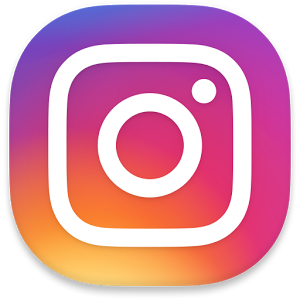 ---
Print this page
---
1 Comment » for The Design-Build Evolution: Men at Work brought design services in-house and never looked back