John Bleasby
EXCLUSIVE: HomeStars founder Nancy Peterson on the sale of her company
Canadian Contractor
Peterson is optimistic about the future under HomeAdvisor's American ownership
Foreign takeovers of made-in-Canada brands often arouse nationalist passions, but in fact are regular occurrences in today's business world. Do they mean big changes to the product or service? Not necessarily. After all, does Tim Hortons' coffee taste any different since the company was purchased by Brazilian investment firm 3G Capital a couple of years ago??
However, for Canadian contractors and homeowners, the February 8 announcement that Canadian-grown on-line referral firm HomeStars had been purchased by American counterpart HomeAdvisor is worth a close look.
HomeAdvisor is one of over 150 on-line connection services owned by Interactive Corporations (IAC), a U.S. publicly traded media and internet giant that owns well-known brands like Vimeo, About.com, Dictionary.com, The Daily Beast, Investopedia, and Match Group's online dating portfolio. Operating for over 20 years and headquartered in New York City, IAC had 2016 revenue in excess of US$3.19 billion. Within the IAC stable of brand names, HomeAdvisor revenue alone was US$498.9 million, up 38 per cent year-over-year over 2015.
I spoke with HomeStars founder and President Nancy Peterson to ask the questions that likely burn in the minds of our readers.
I suppose congratulations are in order on the sale of your company to HomeAdvisor.
It's a fantastic event in the HomeStars timeline. It's hard to believe. I'm thrilled.
What was your thinking when it came to letting your company go up for sale?
When I started out, I had visions of conquering North America. I had grand plans. But the amount of investment it takes to grow a company from one market to another is massive, absolutely massive. We raised a decent amount to grow the Canadian market, but these companies in the U.S. can raise hundreds of millions of dollars.
There's a lot going on in the technology industry. We've been growing at nice clip and we're still the leader in Canada, however for me, it was a matter of looking around at technology and what is going on in other markets. In the U.S. particularly, there's a lot of activity, companies that have been around for a while like Angie's List, HomeAdvisor and its predecessor ServiceMagic, plus a whole bunch of other tech companies that have come into the on-line review space in a number of categories.
Were you concerned about future challenges from these new and growing companies?
I just felt there was a certain point at which we needed to have a partnership with the right fit, end of story. Technology is changing and with the state of investment being made, you don't want to be behind the curve. You have to be ahead of the curve. I thought it was time to take a look at companies that weren't directly competitive with me in Canada but who might be looking at Canada as a growth market. I wanted to explore which one would be the best fit for us as we move into the next decade.
I've always believed that we should be democratizing the industry so small businesses can grow, sole entrepreneurs with two or three people working with them. I was delighted to find a partner in HomeAdvisor dedicated to this space within the service industry. When I looked at all the various options, it was a no-brainer. It's a phenomenal partnership.
Are you staying on with HomeStars?
I'll be staying on for the foreseeable future. I'm still young, I've got lots of energy, and I really want to see our team learn and grow from HomeAdvisor. What's really nice is that IAC looks for companies that are owned by the founders and where the founders are excited about the future. They buy partnerships, they buy brands, they buy companies with strong balance sheets, and companies that are leaders in their space. They really view us as successful here in Canada and want to help continue to be as successful as we can be.
Will the HomeStars name remain?
Yes.
Are there any changes you anticipate occurring in the near term?
I don't think so. It's really business-as-usual for the most part. We have a plan for this calendar year and everything we've set out in our plan is going ahead. On the other hand, HomeAdvisor has a team of experts on things like system optimization and we'll be looking at ways to improve the product for our customers and to improve our traffic. We're going to be learning from the best.
The HomeAdvisor revenue model is different from that of HomeStars, theirs being a 'Pay-for-Leads' structure versus HomeStars' stratified fees based on exposure to specific categories. Will we see a shift towards the U.S. model?
I would be very cautious unless we were delivering a product that was absolutely top-notch to our user base. I think we're going to be testing various ideas. What we want to make sure is that members currently part of the HomeStars community only get more value, and that whatever we do with our product they are absolutely thrilled with. That's our main focus right now.
This is important because, as I'm sure you are aware, there is a class action law suit currently underway in the U.S. containing serious allegations concerning HomeAdvisor's Pay-for-Leads structure.
I'm not worried about it. There are different ways for paying for these things, a lot of different revenue models out there. You've got Google charging for clicks, for example.
Will HomeStars remain independent enough to be able to make its own decisions?
I think so, absolutely, if I'm making my targets and we keep growing the way we're growing. And IAC has that track record with other companies they've purchased in other markets, like Holland, France, and Italy. All those markets are running independently with their own brands and their own technology as well as their own revenue models. HomeAdvisor is there to make sure they can be the leader in each of these markets and to provide the resources to help that happen.
           Follow John on Instagram and on Twitter for notifications about our newest posts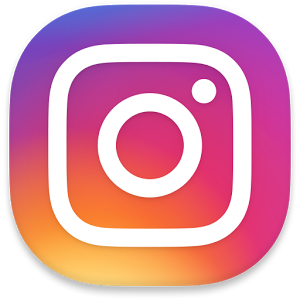 ---
Print this page
---
1 Comment » for EXCLUSIVE: HomeStars founder Nancy Peterson on the sale of her company