Few tears shed over GreenOn rebate cancellation
Ontario's energy incentive program was flawed from the outset, contractors say
June 26, 2018
---
By
John Bleasby
Even before being sworn into office as Ontario's new Premier, Doug Ford made good on one of his big campaign promises, announcing his government would pull out the province's carbon cap-and-trade system launched by the outgoing Liberals. The revenue from that tax was to fund the GreenOn energy rebate program. A curt statement now replaces all links to the program website, explaining that rebates for various energy-conscious improvements such heating air and ground source heat pumps, smart thermostats, insulation, windows and solar installations not under already approved and under contract will not receive a rebate. A Ministry of Environment spokesperson told Canadian Contractor, "The new government will be sworn in on June 29 and will provide clear rules on the orderly wind down of the programs."
Good riddance to bad rubbish?
Some contractors are not terribly sorry to see the program snuffed. Many commented that it was flawed from the outset. One objection was the program-specific training required for contractors to be enrolled in the program. "We are being forced to join an association so we can be trained to install windows better than the government thinks we do it now?" Rick Block of The Door Centre in Burlington, Ontario asked. "I have 35 years in business installing windows properly. My current crew was certified by this association over five years ago but we are required to be updated. Doesn't make sense." Another commented that the number of contractors seeking approval far exceeded the capacity of the company charged with approving contract applications.
Did it really help the bottom line?
The GreenOn rebate program, born in December 2017, had all the trappings of a hastily prepared, poorly planned, pre-election gambit from an incumbent governing party in its death throes. Even those contractors who received approval might analyse their cost of sales during GreenOn's short life and wonder if it was all worthwhile.
"I have mixed emotions," Lindsay Haley, president of Precision Contracting in Mallorytown, Ontario told Canadian Contractor. "On one side, our window sales are up over 30 per cent over the same time last year, and we doubled our window appointments. However, our closing rate dropped drastically. Last year, our closing rate on windows was around one in four. This year, the closing rate, same year-to-date, is less than one in seven. That means we've been selling more dollar amounts but we're running around almost twice as much — essentially doubling our appointments but closing at a rate less than half than before." As Haley describes it, the basic problem was that prospective clients wanted to max out the $5,000 rebate ($500 per window) by buying ten windows, but balked when the total quote came in and the realization they had to front the bill ahead of the rebate.
Inconsistency from the very beginning slowed the sales process
The problems of training didn't bother Haley all that much — basically one day of training for some of his installation staff. He even added one staff member to keep up with incoming inquiries. What was more troublesome was confusion over which windows qualified. "Every week there was a new amendment on how it was going to work," he explained. "For example, double hung windows were not included in the program at first.  However, in mid-February they included double hung windows. But double hung windows can't be triple pane because they're too heavy. So then they allowed double pane hung windows into the program. It was like they were making it up as they went along."
Haley, and probably other contractors like him, found himself caught in the middle. Customers started calling to find out how to get on board, yet clarification from GreenOn was lacking. By the end of February, the program seemed sufficiently clear. By April, and with his sales effort underway but a provincial election looming, Haley told his prospects to act fast since the long term future of GreenOn was unpredictable.
Caught in the middle by the sudden announcement
The GreenOn cancellation in mid-June resulted was sudden. "Monday the 18, we were selling windows. On Tuesday the 19, we stopped." Unsigned customers pointed fingers at his company, claiming they were too slow making sales calls and now the rebate opportunity was lost. Fact was, Haley's team was working as fast as it could to keep up with inquiries, as his statistical analysis shows.
Programs need more ground level input, less vested interests
The Liberals added solar installation grants to the GreenOn rebate program at the last minute in May, with a details supposedly to follow in August, clearly a nothing-burger since they were about to be voted out of office in a few weeks. The only effect of that announcement, according to some solar installers, was to put a freeze on new orders while homeowners waited for details of a rebate program that, in fact, would never exist.
All this begs the question, "With whom do governments consult when incentive programs are designed?" Haley feels there needs to be much more industry input from those with an understanding of the logistical and timing issues of sales, contract waiting periods, ordering time and installation schedules. Haley estimates the time between closing the sale to a customer actually receiving their rebate cheque for new windows could be as long as 22 to 26 weeks. It's something hard for clients to understand when the picture painted by the government is so rosy.
Performance based incentives might be better
Even leading energy-conscious contractors like Ben Polley of Evolve Builders in Guelph, Ontario had reservations about the GreenOn program. "From a building science perspective I didn't like the specificity," Polley told Canadian Contractor. "It was prescriptive in the way the building code is too prescriptive. It didn't allow for imagination and alternate ways to deliver performance goals."
Polley also pointed out that the window portion of the program in particular had been put together in conjunction with Window Wise, a certification program sponsored by the Siding and Window Dealers Association of Canada (SAWDAC). Window Wise comes with a ringing endorsement from NRCanada, in fact. Polley has concerns however, saying, "There are other window associations that are less business advocates than Window Wise and more like a governing body . As a result, there are domestic windows we use that are much more efficient than the ones approved for the program. However, they didn't qualify because they didn't have the Window Wise certification. Imported European products, which are often better than in any domestic product, also did not qualify. Therefore from my perspective, the window program meant nothing to me because it targeted less capable windows than I'm currently using."
Polley did, however, like the GreenOn program in some important respects. "The program did point consumers and industry in the right direction. It may not have been the perfect path, but the direction was useful in terms of market transformation." He hopes some of that is not lost. "I started to see a shift, started to see subcontractors actually investing in training of some of their staff in techniques are more appropriate to energy conservation, such as courses on how to evaluate window glazing and building orientation."
There will be energy incentive programs launched across the country, even in Ontario perhaps, in the near future. Hopefully governments will be focused on achievable performance objectives rather than political or business-specific opportunism. Or is that too much to expect?
Got feedback? Make your opinion count by using the comment section below,
or by sending an email to:
JBleasby@canadiancontractor.ca
Follow John on Instagram and on Twitter for notifications about his latest posts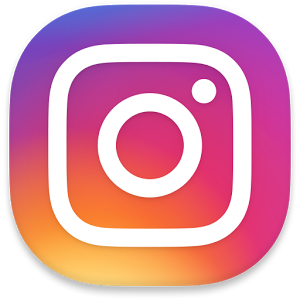 ---
Print this page
---
2 Comments » for Few tears shed over GreenOn rebate cancellation