Few tears shed over PCs' announcement that Ontario College of Trades will be wound down
"OCOT was a red tape monster" — Ontario Skilled Trades Alliance
October 26, 2018
---
By
John Bleasby
Building and trades associations have been quick to applaud the new Making Ontario Open for Business Act introduced in the Ontario Legislature this past Wednesday, despite complaints from many mainstream news outlets calling out the Ford government for freezing the province's minimum wage at $14. In contrast, those involved in the construction industry are ecstatic over the announcements regarding reduced apprenticeship ratios and the winding down of the Ontario College of Trades (OCOT).
The Ontario Skilled Trades Alliance (OTSA) represents companies that employ over 400,000 skilled tradespeople across Ontario, and has been advocating for changes ever since OCOT was established seven years ago. "After years of calling for action to reduce barriers and red tape created by the Ontario College of Trades, we're pleased this government is moving to address the concerns of so many employers and workers across the province," said Patrick McManus, Chair of the OSTA. "These are the kinds of changes that make it possible for more employers to hire and train the next generation of skilled trades workers, and do it right away."
CLICK HERE for our original coverage of this story
Strong support from employers
Importantly, employers themselves are speaking out in support of the changes that will see apprenticeship ratios reduced and OCOT removed from the landscape. "Small business owners want to grow. We want to succeed," Lindsay Haley, President of Precision Contracting in Brockville, ON told Canadian Contractor. "The Liberal government had done nothing but put handcuffs on many small businesses, resulting in a total lack of growth and opportunity.  The 1:1 apprenticeship to journeyman ratio is a huge help, both for creating jobs for graduates and to provide an increase in production. It increases the chances for young apprentices to work in their field of choice." Haley expressed his hopes that this was just the start of a continued "clean up" of restrictive business regulations.
Haley's support was echoed by Hanna Taylor, President of Hotwire Electric in Toronto. "The 1:1 ratio is a great movement towards business and apprentices by allowing apprentices to be registered faster in small businesses, and allowing them to progress faster through the process to get their license," Taylor said. "We are all committed at Hotwire to ensure the timely and professional development of all our electrical apprentices (309a) and seek the best methods to train and develop them."
Richard Speare enjoys the unique perspective of being both a contractor and a carpentry instructor at Georgian College's Barrie campus. "This is so overdue," Speare told Canadian Contractor. "There is no reason ratios needed to be as they have been. This move will help many small companies contribute to training by taking on more apprentices. OCOT added absolutely nothing for those who were paying fees to them"
As overwhelming as the support for the new measures contained in the Act seems to be, there are some doubters within the skilled trade sector worried that changes will undermine the industry in some manner. One Canadian Contractor reader expressed concerns over safety. "If you were to flood every construction site with a 1:1 ratio tomorrow, it would be chaos. I personally would be afraid to go to work." The fact is, however, Ontario has fallen well behind other provinces in Canada, almost all of which have had 1:1 ratios in place for years. For most in the industry, reducing the ratios in Ontario was a virtual no-brainer.
The post-OCOT world is full of opportunity
"The College of Trades was a red tape monster," Patrick McManus of the OSTA told Canadian Contractor. "It provided no real benefit. There were duplicated enforcement services, and it created added administrative burdens for business. We had already been struggling for the last decade to find people to fill the roles in the existing operating environment. All we could foresee was the situation where we needed more bodies on a jobsite to do the same amount of work."
For the OSTA, the future without OCOT is brimming with opportunity. "We think the biggest issue facing the trades now is the Skills Gap," said McManus. "That's really where the discussion around the trades table needs to be. We really want to participate in that because I think we have valuable input regarding where jobs are needed, the types of skills we need to train for, what regions of the province need which tradespeople."
That sentiment is echoed by Michael Gallardo, Executive Director of Merit OpenShop Contractors Association of Ontario. "We now need to modernize the apprenticeship system to promote the trades as careers as a plan A, not a plan B," he told Canadian Contractor. "Cutting the red-tape will mean less bureaucracy, making it easier for people to find work.  We want to be a part of the solution. It is important that the government receive input from all stakeholders. The open shop construction sector is the backbone of many, many communities throughout Ontario."
Gallardo and McManus also agree that the union, non-union question is irrelevant. "We want to make sure all workers are given an opportunity to work and bid on all projects in Ontario," Gallardo told Canadian Contractor. "This is an issue of fairness for all people." McManus concurs. "The 1:1 ratio is really going to open up more jobs, bolster union construction, and increase membership in the unions themselves."
OSTA's McManus concludes by suggesting that a new coordinated effort by all industry stakeholders is vital. "This whole process of creating interest in the skilled trades over the last few years has been so disjointed," he said. "Everyone has been working so independently. There really hasn't been an organizing body to bring everybody together so we can all be rowing the boat in the same direction. We need to share our ideas and initiatives, and make sure we are not duplicating and triplicating. If we all came together we could do a much better job."
Got feedback? Make your opinion count by using the comment section below,
or by sending an email to:
JBleasby@canadiancontractor.ca
Follow John on Instagram and on Twitter for notifications about his latest posts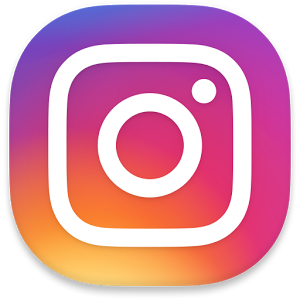 ---
Print this page
---
12 Comments » for Few tears shed over PCs' announcement that Ontario College of Trades will be wound down