John Bleasby
NEW Toolaholic video from Kiefer Limeback
Canadian Contractor
Kiefer talks to John Bleasby about the new DeWalt products which were unveiled last week in Mont-Tremblant, Quebec
Here I am, checking in with Kiefer Limeback, aka 'The Toolaholic,' talking to him about a few of his favourite new tools from DeWalt, using the medium he loves: spontaneous video. If you read our cover story from the November/December print edition of Canadian Contractor, you'll remember that Kiefer is one of the internet's most respected on-line tool reviewers. When I interviewed him for that cover story, Kiefer had about 70,000 followers on his Instagram page. Now as I catch up with Kiefer at Mont-Tremblant, Quebec at Stanley Black & Decker's huge 2017 product release event, he tells me it's grown to over 84,000 followers with more joining every day
An avalanche in more ways than one
The event is an in-house trade show called 'Avalanche', and what an appropriate name. It's a virtual avalanche of new Stanley Black & Decker products and product developments focused largely on the DeWalt pro tool products, presented in a high impact, multi-media style with hands-on tool displays. The announcements go beyond the DeWalt brand itself and carry over to many of the other well-known brand names from Stanley Black & Decker like Porter Cable, Black & Decker, and of course Stanley.
Hanging out with Kiefer means dealing with an avalanche of another sort, an avalanche of product information and in-depth analysis. At dinner the first night, I sit between Kiefer and his brother Kyle (Kyle shoots all of his brother's videos), and across the table from three other fellow on-line reviewers. However, Kiefer holds court, given his remarkable knowledge and understanding of tool design. The on-line guys discuss the pros and cons of left and right bladed circular saws, but lose me completely when it comes to the voltage, amperage, cell configuration, and battery-heating-under-load of the latest generation of tool batteries. These guys really know their stuff!
Huge acceptance of the 'Cordless Jobsite'
The growing power of tool batteries along with brushless motors are key parts of the evolution now occurring in the construction workplace. Technological advances are now delivering the same power to cordless tools as the corded versions, but with immense gains in convenience. DeWalt calls this evolution the 'Cordless Jobsite'  and launched it last spring with great fanfare. The acceptance has been spectacular according to the DeWalt management team. Over one million 20v DeWalt batteries were sold in Canada in 2016, they say, and over 60,000 FlexVolt battery units despite supply shortages after their launch in the spring.
Kiefer is totally sold on the idea on the cordless jobsite. He tells me that he has gone cordless on all his contracting projects with tools that go well beyond hand tools into table and mitre saws and site lights. The power of the new generation of FlexVolt batteries from DeWalt make it possible. However, Kiefer offers up some justifications that go beyond just being 'the latest thing.' It's about time and money.
How so? Kiefer explains the time saved through quicker set up and tear downs each day by going cordless. No extension cords to lay out, no searching for an outlet. Gone is the time and effort needed to set up a generator in a central location, not to mention the noise and inconvenience. No extension cables to uncoil and then recoiled and stored again at the end of the day, and no more the two-way trips to the storage trailer. "Add up that time," says Kiefer. "It comes to hours very quickly over the course of a couple of a project. That time is wasted in terms of getting the job done. And don't even get into the situation when a circuit breaker trips and someone has to locate and re-set it."
With a multi-bank 'Smart' portable power station (with corded options) located in an easily-accessible location, batteries are recharged in order, from the lowest remaining charge to the highest, meaning you will almost always have a battery ready to go. And with almost all of DeWalt's worksite tools now boasting brushless motors with their much longer run times between charges, in some case you're good for a whole day with one battery.
It all adds up to an impressive list of reasons to join Kiefer and to go cordless.
                 Follow 'john.canadiancontractor_' on Instagram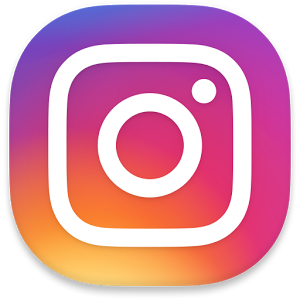 Follow John on Twitter….@john_bleasby