Is regulation or improved training the answer to renovation industry woes?
Home renovation is largely unstructured in Canada. That might be a problem
June 21, 2018
---
By
John Bleasby
Residential contracting falls into one of two basic categories; new construction and renovation. New home construction is regulated, licensed or otherwise controlled through warranty programs across the country by provincial governments and so are the trades who operate within. However, renovation goes largely unregulated and unlicensed despite representing  a huge part of the overall home construction industry. While few would invite more government control into their industries, some individual contractors are making a case for some structural improvements as the only way to preserve the highest standards and to protect consumers from scammers who plague the renovation business.
Tough times in Saskatchewan spawns hundreds of independent operators
Dave Anderchek established his Saskatoon-based contracting company, JABA Construction Ltd., in 2001.  At one point, he had as many as 27 employees and many good years until hard economic times hit the province three or four years ago. Then it all changed. Dozens of home builders closed, leaving workers unemployed. According to Anderchek, those companies that survived started to change their business models. "Some are hiring the same people as before but hiring them as independents rather than taking them on as full-time employees," he said. "No one wants to have that burden."
Anderchek himself changed the way he works. He now consults on jobs rather than taking on new renovation projects directly due to frustration over competing against the hundreds of independent renovators that sprung up out of the job vacuum. "Everybody jumped into renovations when the new home industry slowed down.  When 25 employees get laid off of a big home building company, those 25 employees jump into the renovation market. Everybody is into it now. In a market of 350,000 we probably have 400 renovation companies right now. "
While it's not an entirely surprising entrepreneurial reaction to an economic change, Anderchuk feels one answer might be some sort of certification requirement for renovators. "Anybody can call themselves a renovator. They just walk out the door and start their own company. Even a siding company will claim to do renovations."
It's easy to be "a business in a box"
Across the country, individual trades are licensed —electricians, plumbers, HVAC and so on. But anyone calling themselves a renovation contractor are, for the most part, permitted to open their doors (or put a sign on their truck), make sales call, and take on business. Not everywhere, though. In Alberta, all contractors, including renovators, must have a provincial license if they take any deposits for work or payment in advance of completion. In some large metropolitan areas like Toronto, "a person who repairs or renovates buildings/structures, including anyone who advertises themselves as a renovator, is required to obtain a licence." The list includes over a dozen functions from bricklaying to waterproofing.
Those are anomalies, however. Yet Anderchek's concern is not so much about restricting the number of individuals opening up shop as the quality of work being done. "There are no certified training programs in the renovation industry. That's where the aggravation is." It could be argued that this unregulated regime encourages the black market of cash transactions and lack of quality assurances for consumers.
Quebec is a study of contradictions
In Quebec, a province legendary for its highly regulated construction environment, renovation also goes largely unhindered by rules, like most of the country. Montreal-area contractor Neil Damackine of Construction ND told Canadian Contractor how, aside from corporate registration and licensing, electrical, plumbing and structural work are still controlled by the Commission de la construction du Québec (CCQ). Specialization of trades in Quebec is without parallel elsewhere in Canada. "The guys who are doing the framing will do the interior divisions but they'll stop there," he said.  "A carpenter can hang drywall but they usually leave it to the interior finish. They will not hang drywall. The interior finish guys who hang, tape and sand. There are plasterer painters but they won't frame."
Yet, when it comes to home renovation, all a Quebec site worker needs is a valid safety card. And there's no trade restriction. "Demolitions, clean up, insulation, interior divisions, plaster, painting and all that stuff, one guy can do it all."
Is improved renovation training the right answer?
The end result of this easy start-up ability is that many employed in renovation lack the onsite training available comparable to the new home building industry. "Once you have your safety card, you can go onto a renovation site.  If there's a renovator willing to teach you, you can learn," Damackine said. "That's great if they happen to get a job where they somebody good, but in my experience that doesn't often happen."
Anderchek in Saskatchewan and Damackine in Quebec both agree about the need for improved skilled trade training in the home renovation industry. It's also challenging to compete for skilled employees against companies in new home construction. It's not only the limitations of what can be offered in training. "In residential renovation, people are expected to do all the various trades but they don't have the employee benefits," Damackine explained. "Obviously if they don't have the benefits, they won't stay employees for too long.  They'll put up their own sign and start their own company." As a result, he finds retention of skilled workers very difficult. "It can be a real challenge for small contractors trying to build a competent and competitive crew for all jobs. I pay my guys high, the absolute maximum I possibly can.  That's one of the ways I try to keep my guys."
In Quebec, Damackine and an associate, Mario Perron, have been looking into creating a private training facility for renovation, or even an outreach program with school boards focussing on teens not succeeding in the main stream who might like the option of pursuing a trade instead. The two have identified the need and also an approach that might work. "What is undeniably clear is that many of the English high schools have extra space to fill with revenue-generating rentals to other groups," said Perron. "To be honest, the mountain of limitations in the way of moving such initiatives forward could be the reason for the lack of progress. It also takes a great will and desire to network with the right people to move things faster."
Got feedback? Make your opinion count by using the comment section below,
or by sending an email to:
JBleasby@canadiancontractor.ca
Follow John on Instagram and on Twitter for notifications about his latest posts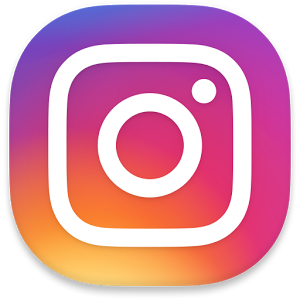 ---
Print this page
---
1 Comment » for Is regulation or improved training the answer to renovation industry woes?