John Bleasby
Just in time for Ontario's election! Rebates for residential solar!
Canadian Contractor
$90 million in giveaways for solar generation and storage systems
Spring has arrived, the sun is shining, and an Ontario provincial election is only a few weeks away. What better time for the incumbent Liberal party to trot out some last-minute giveaways in hopes of buying a few votes. In association with the Canadian Solar Industries Association (CanSIA), a trade association representing the Canadian solar energy industry, the Green Ontario Fund (GreenOn) has announced a new series of grants for solar power generation and storage systems. The program has an estimated price tag of $90 million.
Various solar options are eligible for rebates
Owners of detached or semi-detached homes and townhouses can apply for rebates based on the size of solar generation and power storage capacity chosen. Eligible generation systems include both PV arrays or solar air storage.
For example, a homeowner installing a 10 KwH PV array system would receive a rebate of $10,000 ($1.00 for watt)
If the homeowner simply installs a 10 KwH power storage system, there will be a rebate of $3,700 ($370/ KwH). It's not clear from the joint CanSIA/GreenOn announcement whether the storage system needs to be connected to a solar generation system or can be used to store off-peak power from the grid for use during higher rate periods.
Put the generation and storage systems together in a package, and the rebate for a 10KwH generation storage system will be $15,000 ($1.50 per watt for the combo).
For those considering living completely off the grid, rebates for generation and storage jump to $3.00 per watt. There are also rebates available for businesses which add solar generation to their buildings.
There are caveats to the program: Program rebates are subject to approval by the homeowner's local Hydro company; residential systems cannot exceed 10KwH; and the total rebate paid out cannot exceed 70 per cent of the total system cost.
New small scale installation rebates go against current trends
Although coincidental to the upcoming election, Ontario's new solar rebate program for small scale residential installations otherwise comes at a surprising time. Most small scale residential rebate programs across the country have expired due to an increased availability of electricity from large scale alternate power sources, such commercial solar and wind farms. In fact, electricity wholesale prices globally have dropped at auction, in some cases, to less than $0.02/KwH.  Alberta was until now the only province offering any new installation programs when they announced a 30 per cent (maximum $10,000) rebate program last summer.
Ontario has always been generous with solar
Ontario became famous a few Liberal governments ago for its remarkably generous and highly controversial net metering program that has cost taxpayers hundreds of millions of dollars over the years. Net metering contracts in Ontario no longer pay cash back to the homeowner for any excess power generated through their solar system — excess electricity exported to the grid is instead credited towards the homeowner's electricity bill for future electricity consumption that can be carried forward for a consecutive 12-month period. Regurgitating small scale residential installations rebates at this time could be interpreted as an attempt to lock-in support from the environmentally conscious.
A shot in the arm for the installation industry
However, the rebate program does breathe new life into the small scale residential solar installation industry itself. Understandably, CanSIA is giddy over the prospect of new grants, offering on-line webinars this week to bring their members up to speed on how to benefit from the program. Times have been challenging for many installers in the absence of generous rebates/grants enjoyed in the past. Canadian Contractor recently analysed the cost of purchasing and operating a small scale residential solar generation and storage system without grants or subsidies. Our analysis suggested that without rebates or grants, the decision to go solar would be largely based on environmental consciousness rather than any measurable financial benefit.
There was no indication in the GreenOn/CanSIA announcement when the rebate program will expire.
Got feedback? Make your opinion count by using the comment section below,
or by sending an email to:
JBleasby@canadiancontractor.ca
Follow John on Instagram and on Twitter for notifications about his latest posts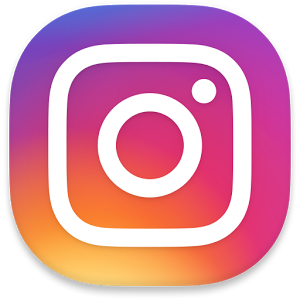 ---
Print this page
---
1 Comment » for Just in time for Ontario's election! Rebates for residential solar!