Kate Campbell makes Design/Build a priority
The measured pace to the KateBuilds roll-out will include a full design-build package
February 15, 2017
---
By
John Bleasby
Celebrity carpenter and DeWalt product ambassador Kate Campbell has a very busy professional life in the public eye, not to mention as a talented builder and renovator operating under her company name KateBuilds. I recently talked to Kate about her plans to incorporate the design-build concept into her business, as a part of John's on-going Design-Build conversations with leading contractors across Canada.
At what stage are your business plans for KateBuilds?
I've had KateBuilds for the past eleven years, running it on the side and only taking jobs when I have time, which is few and far between. This has been good because I've eased into the business working under other people and observing how they run their business. Currently, my husband and I are looking at 2017 as the year to set up things to develop it further and making a full service, this-is what-we-can-do-for-you type of company. We're taking our time planning how we want to come to market.
So this is a good time to consider going with a design-build concept. What are your thoughts?
I definitely think there is a benefit to having an all-inclusive design and build firm. I'm not a designer, but I've always felt going into a job, that I do have a design eye. People trust me enough and have seen my work where I've designed the layout, and see me as sort of as the total package of design and build. I've worked with other companies who do this as well, and I think it has an extreme benefit. It streamlines everything. It's all in-house under one roof, a one-stop shop.
Since you are not a designer yourself, are you forming strategic relationships with those who are?
I am. I do have a very distinct style, and I'm looking for people who have that same vision, maybe with a bit more imagination. For example, I've had designers into the farmhouse we just renovated to show them the way I build and the design vision I like. There needs to be a mutual understanding. Clients recognize and are drawn to looks and styles based on what they've seen.  Bringing in a designer who can work with the way I'm thinking would be a clear benefit. I want to be known down the road for a certain style and quality.
Would it also apply to having a designer who understands the way you build as well?
I would say, 'Yes.' It's always a complicated dance when it comes to the contractor, architect, and designer working together. It's another reason to try to have them all in-house. Working together on a project together is beneficial for the homeowner as well. A builder will want to build a certain way, so finding a designer or architect who can design to that is definitely beneficial.
Where would you direct builders thinking of making the decision to go design-build to find potential design partners?
The internet and social media is so incredible and so overwhelming at the same time. When I go on-line to look for a design inspiration, I go on Houzz or Instagram or just search for a particular design feature. So many options come up. By just 'googling' designers in your area, then going further and looking at their web sites, Facebook or Instagram pages, you can do a lot of research before you even contact anyone. Then it's just meeting face-to-face and seeing if you get along in terms of making decisions through a conversation. You can learn a lot about a person in the first five minutes.
It's easy for contractor to have their brains picked for free. What do you think about charging for design time?
People will always ask for a design, or ask for your opinion. You can spend half a day putting something together. What most don't realize is that it takes a lot of work to do even the simplest conceptual design. You're doing yourself a disservice if you don't charge for those things. It's a problem with the trades too because people don't see the value even though there is in fact a lot of value there. By stating upfront, that this is the cost and either take-it or-leave-it, you're standing up for yourself and giving yourself credit. You are telling them that your skills are worth something. Most of the people who choose to leave-it are probably people I wouldn't want to work for anyway.
John will be talking to more leading personalities and successful contractors over the next few weeks about their transition to the design-build business model.
Read more….
What is Design-Build?
For immediate notification about our newest posts (almost daily)…….. 
follow John on Instagram
john.canadiancontractor_    (& remember the _)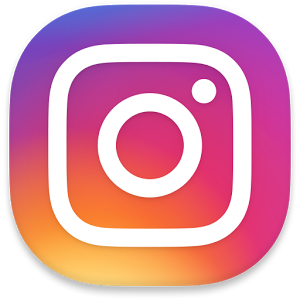 ---
Print this page
---
2 Comments » for Kate Campbell makes Design/Build a priority