Alec Caldwell
Just what our industry needed next: Cheap, crappy Chinese shingles
Canadian Contractor
These knock-off shingles are much lighter than Canadian-made, CSA-approved shingles from reputable manufacturers. Use them at your extreme peril.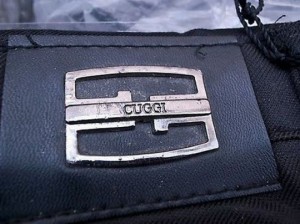 From the land of stinky, toxic drywall, knock-off Chinese exporters are at it again. Now they want you to nail a bunch of substandard garbage to your customers' roofs.
Container loads of Chinese asphalt shingles are just now arriving in Canada. They're way below the quality Canadian manufacturers have to follow under CSA standards.
According to Canadian standards, asphalt shingles have to be made or constructed a certain way to survive our climate changes and each bundle should weigh around 79 lbs and not the 50-something lb bundle weights that these imported imposters weigh.
Why is this happening? Didn't we all see massive failures of domestically-produced shingles in recent years, with class action lawsuits? Now we have to watch it all over again with cheap crappy shingles from China? Without a chance of hell of a homeowner collecting any money from these offshore pirates?
Well, it seems current Canadian laws have a loophole and ONLY new residential homes construction must use CSA-certified shingles. In home renovation this standard is NOT required.
These imported shingle bundles are likely to be packaged just like Gucci knock-off products: they may well carry reputable company names. They may even show the CSA standard trademark. These particular Chinese firms have no shame and couldn't give a fig about our laws.
Just look at the pricing. These Chinese crap shingles are $3.85 a bundle, compared to the normal $20 to $23 a bundle normally paid by contractors. The only way legitimate companies can fight against these pirates is through publicity – and contractors need to be aware of all ongoing scams like this
Homeowners are really being duped if they choose the lowest price in town, especially when the competition is undercutting by the $1,000's. If this occurs, bets are imported shingles are being installed and forget about warranties on the product. This has to become a Consumer Protection Act issue. Report issue directly to them at 1-800-889-9768 or by email
By providing education and training, CARAHS reduces your risk of fines, job site closures and prosecution under the Ontario Occupational Health and Safety Act. We are independent of unions and government.
Passion – Commitment – Integrity
Toll free 1-866-366-2930

---
Print this page
---
9 Comments » for Just what our industry needed next: Cheap, crappy Chinese shingles
1 Pings/Trackbacks for "Just what our industry needed next: Cheap, crappy Chinese shingles"