John Bleasby
Laneway housing: unlocking urban land, creating opportunities for contractors
Canadian Contractor
Reducing infrastructure sprawl and increasing urban housing supply is a win-win-win
Call them garage suites, garden suites or laneway homes, off-street housing developments are spreading rapidly across Canada, offering numerous benefits for municipalities hoping to decrease sprawl into the suburbs.
For would-be buyers, unlocking the potential of properties in mature urban neighbourhoods by allowing developments in laneways also seems an attractive alternative to pricey city homes or tiny starter-condos. Slowly, more and more cities are coming to grips with this possibility.
Win #1: Density and land availability addressed
Building infrastructure to service new outlying developments is expensive and the list of requirements is long. Roads, water and sewage, public transportation, and schools top the list. Sprawl is a concern to municipalities facing funding shortfalls, yet freeing up land for housing in core areas can be difficult. When increased density means replacing older low-rise buildings with condo towers, neighbourhoods can be resistant. In contrast, laneway housing offers the opportunity for neighborhoods to grow and thrive while retaining their character.
Win #2: Potential for rental or extended family housing
Given sufficient property depths, an old garage in a rear laneway can be transformed into a secondary residence with rental potential. Or maybe it's a solution for multi-generation families wishing to live closer together yet still in privacy. A case in point is Vancouver, where laneway developments have been popular for several years. It is estimated that 80 per cent of laneway homes in that City have occupants with a familial relationship with the principal homeowner.
Win #3: Business opportunities for design-build contractors
Saskatoon joined the increasing number of Canadian cities embracing laneway housing in 2014. However, like many cities, making the decision was not an easy one. Designer Crystal Bueckert of Bldg Studio Inc. sat on an advisory committee of interested residents and city officials, and observed conflicting aims and objectives. "The whole point of laneway and infill housing is to increase density," says Bueckert. "At the same time, that's the thing they don't want. They're caught in between. Issues like parking, infrastructure and drainage are all part of the urban density question."
Birth of a new enterprise
Once Saskatoon finally approved laneway developments, Jeff Nattress, an engineer who was 30 years old at the time, immediately sensed an exciting new business opportunity. "Along with the approvals came the rules," says Nattress. "I looked into what had to be submitted to the City in order to be approved. It was quite overwhelming for the average person, but with my background in engineering, I thought I would be able to help people through the process in terms of the engineered plans."
When Nattress learned that Beuckert had been part of the committee that drew up the development guidelines, it was obvious to him that she offered the perfect creative design element he needed in order to move forward.
And so Laneway Suites was born, a firm specializing in guiding homeowners through the City's building department process in order to get approval. The pilot project was behind Nattress' own home, a bungalow in the established Saskatoon neighbourhood of North Park. Teaming with Bueckert and her design expertise, Nattress tore down a dilapidated garage on his rear laneway and built a two story 'garage suite' with 800 square feet of living space above and a double garage below. It serves today as his model home for prospective clients. With about a dozen laneway projects in process or under consideration, Nattress has developed a niche business in a market that shows good growth potential.
Businesses similar to Nattress's have been created in other cities that allow laneway housing developments. The potential is huge. In Toronto alone, for example, it is estimated that laneways cover over 250 km, many suitable to be transformed into housing. Combining design, engineering, and building might be a challenge for many contractors. However, those looking to expand into a growing specialty market don't have to do it all themselves. They can manage these challenges though strategic alliances, just as Jeff Nattress has done.
Note: Jeff Nattress' laneway home "The Empress Garage Suite" will be the focus of
Canadian Contractor's The Creative Eye feature in the March/April print edition
 Follow…. john.canadiancontractor_    on Instagram (remember the _)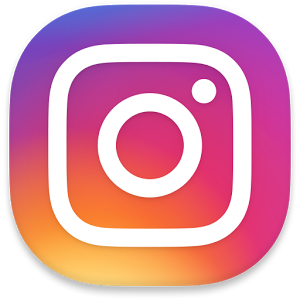 Follow John on Twitter….@john_bleasby