How 'Lean Culture' can help your business
A management and work site strategy to increase project productivity at all levels
January 24, 2017
---
By
John Bleasby
What exactly is 'Lean Culture', and what can Canadian contracting firms learn from this type of thinking?  Identifying and eradicating waste is the key to creating better value, and ultimately improving profits says Charles Pankow Builders, Ltd., a California-based construction management firm.  And by 'waste', they don't mean 'wasted materials'. It's about efficient time management from the office through to the site. However, it takes an internal culture change to allow this to happen. It's called 'Lean Culture' and Pankow Builders have adopted the concept with enthusiasm.
'Lean' can be easy at its most basic level
At its heart, Lean Culture is a fairly straightforward outlook on how to run a business, in essence a series of strategies that encourages all construction team members to get invested and committed to the success of the project. It can include, for example, a General Contractor's Master Schedule outlining the scope of work and any required overall data; Pull Schedules that detail the next several weeks of work, on a week-to-week basis; daily meetings with key site personnel and supervisor to plan the day, anticipate the next one, and to discuss ideas for improvement.
From that springs 'Lean Culture', which empowers and encourages individuals to identify and eliminate wasteful process and habits, thus permitting problem-solving creativity. Through this, and transparent communications, an ever-evolving and productive work site will evolve. "Lean helps us engage the power in people, and it gives us a way to bring everyone in the organization—from senior leadership to workers on the job—to bring their best ideas to impact operational excellence," Pankow president and COO Dave Eichten told Bisnow.com., and on-line, U.S.-based, commercial real estate blog and idea-sharing website.
The other part of the equation is to maintain a consistent and long-term work force, allowing management and the field supervisors to nurture this type of thinking as everyday part of their work. Success has as much to do with pre-construction project planning and scheduling as it does with on-site day-to-day problem solving. It's a team commitment at all levels.
Lean Culture fits all sizes of operations
You don't have to be a big player in the contracting world to benefit from lean culture, and Pankow did not invent the philosophy. For growing Canadian-based firms not able to hire industry specialists to advise or train them, there are books available from Amazon that both examine and help business owners understand the concept.
Lean Culture for the Construction Industry: Building Responsible and Committed Project Teams by Gary Santorella ($93.81 in hardcover on Amazon)is one. "Poorly devised organizational structures, unclear roles and responsibilities, unresolved interpersonal conflicts that are allowed to fester, and an overall lack of focus on improving team process—any of these attitudes and behaviors on a construction job can cripple productivity and result in waste and lost profit," the book summary explains. "In a business intrinsically loaded with a wide range of people and personalities, ineffective management structures, and poor communication, Lean thinking can make the difference between a profitable, competitive construction team and mass inefficiencies and lost profitability."
"Construction is possibly the last frontier for lean," claims the summary for Lean In Construction: (Key to Improvements in Time, Cost and Quality) by Ade Asefeso. ($16.79 on Amazon) "Lean is not about size or number of people employed. Lean Construction is a way to do more and more with less and less; less effort, less equipment, less time and less space whilst providing customers with exactly what they want."
And isn't that what every contractor is aiming for at the end of a busy day?
 Follow 'john.canadiancontractor_' on Instagram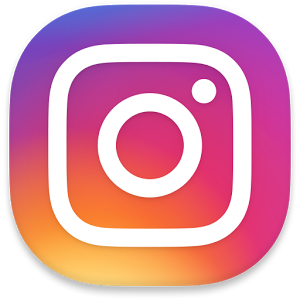 Follow John on Twitter….@john_bleasby