Two years from now, our industry could look like this if the Ontario NDP wins a majority
This is a fictional scenario but, as John Bleasby points out, it is based on the official campaign platform and other policies of the Ontario NDP
June 1, 2018
---
By
John Bleasby
June 7, 2020 (Toronto)— Luis Perez is finding it so quiet this Friday afternoon it might as well be the weekend, lots of time for him to reflect on his former career as a journeyman carpenter. Since Perez only has a part time job now, he can kick his feet up and enjoy the sunshine and a cold beer.
Two years ago, Ontario voters went to the polls. It appeared at first that the PC's would win easily. "No one trusted the Liberals under Kathleen Wynne anymore," said Perez. However, the new PC leader Doug Ford was being called "an ignoramus" and "a blowhard" focussed on rolling back sex education in schools and building subways in Toronto.
The NDP as an alternative? "What could go wrong?"
"I figured I would maybe vote NDP this time," said Perez. "I didn't know much about them but they didn't seem all that bad compared to the others. What could go wrong?"
Plenty, as it turned out. The NDP swept to a majority victory, and under newly-elected Premier Andrea Horwath immediately went to work on their many campaign promises to change the landscape of Ontario's workplaces. They started with unions.
"Membership in a union is a ticket into the middle class," the NDP platform heralded. "It gives people the ability to bargain for better pay, better schedules, benefits and job stability — all things that are sadly lacking in too many workplaces in Ontario…. As workplaces change and work becomes more unpredictable, we need to make sure workers are empowered to organize and unionize. Any workplace can unionize when 55% of workers sign a card stating they want to join a union."
"Nothing less than bullies"
Within weeks of the NDP passing their promised union-empowering legislation, Perez's employer, a 20-person non-union contracting company north of Toronto, was approached by union organizers. As company owner Ralph Nolting explained, "They came in and demanded a meeting with our employees. I wasn't allowed to speak at the meeting or even attend. They promised our employees a huge increase in pay and benefits if they joined the union. Then they told me that if I tried to block certification, they would tie me up in court and with legal fees so badly that I'd go bust. They were nothing less than bullies."
At the time, carpenters working for Nolting were making around $25 per hour and had a health savings plan jointly paid by the employees and the company. The union promised that certification would bring them up to $35 per hour right away with much better benefits paid entirely by the company. "It seemed like a great deal for us," said Perez. "We went for it."
The regulations just piled up
Nolting tried to adjust. However, he was faced with other new regulations that Horwath and the NDP had promised. "Too many workers in Ontario face the choice of staying home and taking care of themselves or a family member when they're sick, or losing a day's wages, or worse, their job… In a New Democrat Ontario, no one will be penalized for being sick." Nolting observed that his workers started to book in sick more often. Sometimes it was their own health, sometimes it was a child with a cold. "I was forced to re-jig my labour to keep projects on schedule. I had hoped the team would rally around the flag and work some extra hours or even weekends."
However, that didn't jibe with the NDP's promise of predictable work schedules. "People are often expected to be readily available for work without any guarantee of hours or predictable schedule. We will guarantee a fair minimum number of paid hours per shift and require that schedules are posted with enough notice that Ontarians can feel confident to plan their busy lives."
There was more. Hundreds of new safety inspectors were hired to police worksite regulations. Nolting was fined $500 when one of his workers was discovered eating lunch without wearing a hardhat. Newly-hired enforcement officers from the Ontario College of Trades did regular sweeps of his projects to ensure all workers were card-carrying OCOT members.
It was all too much. Contracted projects quickly turned into big money-losers due to increased labour costs. Six weeks later when the NDP brought in higher income taxes for businesses, Nolting declared his company bankrupt. Perez and the others were left unemployed.
Finding new work was almost impossible
That wasn't the end of Perez's problems, however. Nolting's bankruptcy was repeated in rapid succession by companies across the province. Hundreds of skilled workers, lured into the spider's web of union certification, were out of work. Dozens of projects were abandoned.
The only companies hiring were union operations that had been around for a while. Most were focussed on larger commercial and institutional projects. However, competition for those few jobs was tough, and as skilled as Perez was, he ran into another campaign promise from the NDP that sounded so wonderful back in 2018 — affirmative action.
"Young people, women, racialized youth, recent immigrants, people with disabilities and Indigenous people in Ontario face stubbornly difficult entry into the job market," according to the NDP. The new government took action by awarding wage subsidies to those companies who hired applicants classified as disadvantaged. Perez didn't make the cut.
"I guess it's not so bad," Perez said. "I have a night job delivering pizza that pays the new minimum wage of $15 per hour. Plus, I get to keep my tips. I even delivered 10 pizzas to a party in a low-income housing project last week. Sure, I kind of miss the fun of doing what I was trained to do, but the upside is I don't have any calluses!" He laughed and took another sip of beer.
Got feedback? Make your opinion count by using the comment section below,
or by sending an email to:
JBleasby@canadiancontractor.ca
Follow John on Instagram and on Twitter for notifications about his latest posts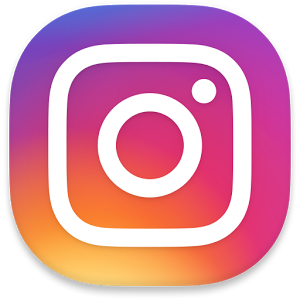 ---
Print this page
---
6 Comments » for Two years from now, our industry could look like this if the Ontario NDP wins a majority