Alec Caldwell
New laws re: suspended platforms now in effect in Ontario
Canadian Contractor
The laws are a direct outcome of the infamous Christmas Eve swing stage collapse in Toronto that killed 4 men
It's been a long wait, but from Jan. 1 of this year, everyone who intends to use temporary suspended platforms in Ontario MUST advise the Ministry of Labour (MOL) ahead of time. I'm assuming that, at that time, MOL inspectors will be come onto your site to inspect your set up.
For those of you inclined to be suspicious of all new construction regulations, it's hard for you to argue with this one.
It's an outcome of the appalling Christmas Eve 2009 swing stage tragedy in Toronto. A two-part swing stage came apart in the middle, dropping four workers over 100 feet to their deaths. A fifth worker survived, but with grievous injuries.
These new regulations won't help these four lost souls, but may stop  further carnage. The men who perished were: Mr. Fazilov, Blumberg, Korostin, Bondarevs. The supervisor involved, a Vadim Kazenelson was found guilty on January 11, 2016 on four counts of criminal negligence and one count of criminal negligence causing bodily harm.
Remember, most workers and sub trades in Ontario need the new Working at Heights training and additional specific training when using platforms, boatswains chairs and other suspended equipment. See laws. 
Be safe. To see these new MOL rules go online here.
Remember time is running out for the required mandatory Working at Heights training in Ontario. Everyone must be trained on it by March 31, 2017.
Need training!! CARAHS are approved Ministry of Labour Working at Heights Trainers (Pro #34609)
Toll free 1 866 366 2930 carahs.org
Passion – Commitment – Integrity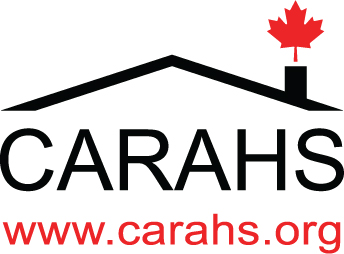 ---
Print this page
---
1 Comment » for New laws re: suspended platforms now in effect in Ontario