New skilled workers are out there! Do you know where to look?
It's time to get proactive about building your future workforce
May 3, 2018
---
By
John Bleasby
Everyone is talking about the shortage of skilled trade workers, today and in the future. You've heard the chatter. On one hand there's the ongoing coast-to-coast boom in home building and renovation. On the other, over the next several years a generation of older skilled trade workers are set to retire. Given the slow advance of home construction productivity over the last several decades, a story in itself, new replacement workers must be found if the industry is to maintain stability. But where? And how?
Many contractors still rely on word of mouth, or the friend-of-a-friend-of-a-current-employee technique. However, it's a hit and miss strategy that may not work in the long term. How are growth-oriented, visionary companies dealing with the challenges of a skilled worker shortage?
Changing tactics for changing times
New hiring challenges means new search tactics. Larger construction companies are getting smarter about attracting young people to the industry. As reported in the U.S. industry publication, Construction Dive, "Firms are using to technology not only on their jobsites to boost productivity and their bottom lines, some savvy companies are using [technology] to recruit the next generation of construction worker."
"When you're competing for a small pool of labor, having things like tech training and career development can help incentivize workers to come join your firm," Emily Tsitrian, head of consulting services at San Francisco-based PlanGrid, told the publication.
That's fine if you're big. However, most residential contractors and renovators are small firms, usually with fewer than 20 employees. Most don't have human resources and training personnel dedicated to shaking the bushes to recruit new skilled workers.
Your new workers are out there — You just need to find them
While contractors and sub trade companies across the board are challenged to find replacement skilled workers, in fact, there are large groups of untapped labour eager to be employed in construction.
Canadian Contractor has previously discussed, the potential of armed forces veterans. These men and women are highly trained, disciplined team players ready to launch a new career after their terms of service. How about prison inmates? Don't laugh! It's an option being explored south of the border using apprenticeship programs within the prison walls themselves. "There are plenty of incarcerated individuals looking forward to living productive lives after serving their sentences. Fortunately for them, there are an array of job types under the banner of construction, an industry that has proved to be one of the most accepting of ex-offenders," Rebecca Battle-Bryant, vice president of human resources and workforce development at United Infrastructure Group (UIG), told Construction Dive. That may a bit radical and out of reach for most residential builders, and we are not aware of any such programs in Canada at this time.
_________________________________________________________________________________________________
Where did you find the latest  members of your workforce?
On-line ad? Word of mouth? Apprenticeship program?
We'd really like your feedback!
(Send an email to jbleasby@canadian contractor.ca)
_________________________________________________________________________________________________
The promise of youth
However, one group that really stands out are the young men and women coming out of high school and entering post-secondary programs. As obvious as that mean seem, there are obstacles to overcome. The problem is two-fold: making a career in construction appealing to a generation that sees a white collar job as the ticket to success, and the coordination of programs at graduation that link those young people looking for work together in the trades with employers seeking a new wave of skilled employees.
The good news is that huge strides have been made within secondary and post-secondary education institutions across Canada to incorporate skilled trades training into curriculums. Celebrity carpenters and builders make regular appearances at construction expositions and school events, encouraging young people to consider the satisfaction, earning potential, and entrepreneurial opportunities offered by the trades.
In fact, a survey conducted by tool company Rigid ten years ago suggested that once high school students were introduced to the skilled trades and experienced what they had to offer, 60 per cent said they were more interested in working in the trades than their original career choice.
Mr. Contractor; Are you really looking in the right places?
However, the missing link seems to be putting young people and prospective employers together. Do the smaller contractors that dominate the Canadian industry know where to go and how to connect with this new generation? The key is to get out there, get involved, and make a commitment.
One way is to engage with trade programs in the schools in your area. Award-winning builder Naikoon Construction Ltd. of Vancouver BC has been doing exactly that, committing funds for student bursaries over the past several years and taking time to speak directly to those interested in the industry as a career.
"We're trying to encourage students to look at the trades," Naikoon President Joe Geluch told Canadian Contractor. "Over the last few years, we've spoken at a number of different high schools, done job shadows, given students the opportunity to try out carpentry," says Geluch. "I've gone into schools on my own to give students pep talks."
There are other tactics worth trying. Why not jump in your truck and visit events sponsored by school boards, community colleges, industry and unions and meet the young men and women who might like to work for you. What's more, there are employment liaison programs offered by community colleges in many parts of the country that can link employers with those ready to start an apprenticeship program in one of dozens of different trades. We'll be looking more closely at these types of programs over the next little while.
Major events showcase the talents of the new generation
Why not join me? Over the next several weeks, I will visiting events conceived not only to attract young people to the trades but that showcase their skills through competition. I will visit all manner of events: a local Skilled Trades Expo where local employer exhibitors will meet and speak with high school students interested in trade careers; joining thousands of spectators cheering high school students from across the province at the Skills Canada Ontario competition in Toronto,; travelling with DeWalt product ambassadors Kate Campbell and Paul Lafrance to the Skills Canada National Competition in Edmonton, where provincial champions from over 40 trades compete for a chance to represent Canada at the WorldSkills championship in 2019.
Be sure to read my posts and see my Instagram videos from all of these events.
Got feedback? Make your opinion count by using the comment section below,
or by sending an email to:
JBleasby@canadiancontractor.ca
Follow John on Instagram and on Twitter for notifications about his latest posts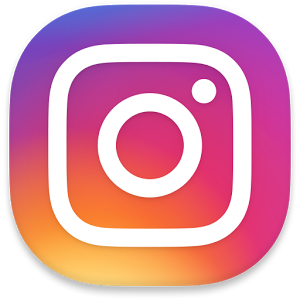 ---
Print this page
---
1 Comment » for New skilled workers are out there! Do you know where to look?