Ontario's Construction Lien Amendment Act passes into law
Prompt payment to contractors seen as one of the main benefits
December 8, 2017
---
By
John Bleasby
In what is seen as a major victory for more than 400,000 contractors and tradespeople, Ontario's Construction Lien Amendment Act (Bill 142), was passed into law unanimously on December 5. One of the primary benefits will see developers being required to pay contractors within 28 days for work completed. Payment delays have been one of the industry's largest barriers to growth, according to industry experts. In addition to being the source of hundreds of disputes that have disrupted projects, delayed payments have driven up the cost of construction, constricted cash flow to small business, stymied job creation, affected worker payroll, and reduced apprenticeships.
"This legislation could not have been introduced at a better time, said Ron Johnson, director of the single-issue lobby group Prompt Payment Ontario in a release. "We hope that this ground-breaking piece of legislation will set the stage for change across the country."
First of its kind in Canada
Rather than trade contractors having at time to wait months to get paid for work certified as complete, owners of construction projects will be required under the new rules to pay the general contractor within 28 days of receiving the invoice. In turn subcontractors must receive payment from the general contractor within seven days of receiving payment from the owner.
In addition to the prompt payment requirement, the Bill 142 legislation allows more time for contractors and subcontractors to resolve disputes outside of court by extending timelines to file liens and initiate court actions from 90 days to 150 days.
A foundation based on industry consultation
The Ontario government had appointed an independent review in 2015 led by construction law experts Bruce Reynolds and Sharon Voge after earlier attempts for legislated improvements had failed. The Reynolds Report that developed from the review's considerable industry consultation across the province formed the foundation of Bill 142.
Borden Ladner Gervais LLP, Reynolds and Vogel, lawyers for Prompt Payment Ontario, released a statement saying they were, "pleased with the passage of the Construction Lien Amendment Act. These changes, including promptness of payment and dispute resolution through adjudication will go a long way to modernizing the construction industry across Ontario. We would like to thank and acknowledge the advisory group as well as the many government and industry groups who provided advice during our review and subsequent work on the bill."
The passing of the legislation has also been greeted by The Ontario General Contractors Association (OGCA's) Lien Act Committee chair Paul Raboud, "It is the biggest change legislatively that has come about that will affect contractors in a generation so it's a huge deal," Raboud was quoted as saying. "The government has taken an approach that's been very co-operative and consultative which is great because I think that's what it took to put together something that really works, but as a result of that it's been a ton of work and effort for the OGCA."
Follow John on Instagram and on Twitter for notifications about his latest posts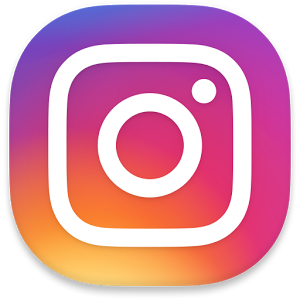 Got feedback? Make your opinion count by using the comment section below,
or by sending John an email:
JBleasby@canadiancontractor.ca