Ontario's WSIB rates are coming down for 2019. Good news or bad?
Big savings for business but the benefit for injured claimants is debatable
January 15, 2019
---
By
John Bleasby
[No. 3 on our 2019 charts for the most read article, WSIB has long been a controversial topic among our readers, and last year was no different.]
There's been a lot of discussion over the years about the conduct of Ontario's Workplace Safety & Insurance Board (WSIB), particularly concerning rates and benefits. Typically, employers have complained about high premium rates while those claiming benefits continued to be upset about benefit payment policies. Does the latest news concerning 2019 WSIB rate reductions make a difference?
The simple answer for employers is, "Yes." Rates are coming down for businesses, due to the elimination of the Unfunded Liability (UFL) account.  In their announcement, the WSIB is boastful, saying, "We are pleased to announce that we are now operating without an Unfunded Liability (UFL). The elimination of the UFL has allowed us to provide Schedule 1 businesses an average premium rate reduction of 29.8 percent for 2019. This means that for the third year in a row, the WSIB has been able to offer reductions in the average premium rate for Schedule 1 businesses. This brings the total cumulative reduction to the average premium rate since 2016 to 36.3 per cent."
What is the Unfunded Liability all about?
The Unfunded Liability represents the shortfall between future obligations to pay injured workers and the money available to pay them. In 2011,the shortfall stood at $14.2 billion. It has now been eliminated, meaning, "a sustainable and accountable workplace safety and insurance system that supports injured workers, and increased economic growth and productivity in Ontario," according to the Ontario government.
The WSIB goes on the say that only seven of the 148 rate groups will have rates that remain at 2018 levels: foundries, metal shops, metal closures & containers, ambulance services, resins/paints/inks/adhesives, metal products wholesale, petro and coal products. All others will see decreases up to the maximum 48 per cent allowed.
(To see the full Rate Group table, CLICK HERE)
The Ontario PC government is very pleased with the reduction, seeing it as a boost that will allow businesses to use the savings for investments in their operations through equipment and infrastructure. Ontario Minister of Labour Laurie Scott, said in a government release that at the same time, "Workers can have confidence that the WSIB has a sustainable system with enough money to pay for their future benefits."
Labor groups remain skeptical
While business owners may be pleased with the continued rate reductions, some labor groups are concerned about the implications for workers seeking future WSIB benefits. They feel that while the UFL was reduced by keeping rates high but more importantly by unfairly denying worker claims for health care and compensation. Aidan MacDonald of the Toronto-based Injured Workers' Clinic told the Star, "Since 2010, compensation benefits paid to injured workers have been cut in half." He called the reduction of the unfunded liability "a manufactured crisis paid for by significant reductions to injured workers' entitlements."
What about future payments of support from the WSIB? It's hard to find a labor group that's excited. "Today's announcement of an additional cut of nearly 30 per cent to employer premiums will further negatively affect injured workers — that far too often struggle to access the benefits to which they are entitled," said Ontario Federation of Labour President Chris Buckley in a globenewswire report.
That skepticism is shared by injuredworkersonline.org. "Injured worker groups, their legal representatives and labour have little confidence in reassurances that they can rely on it [WSIB] to receive the benefits and services to which they are entitled and on which they and their families rely when suffering occupational injury or disease."
A history of benefit cuts and denials
Complaints issued against WSIB's policies became serious in 2016 after accusations were made by lawyers, medical practitioners and labor groups that the WSIB had ignored opinions issued by the doctors of injured workers, and that the WSIB tried to withhold benefit payments by blaming pre-existing conditions. A formal investigation by the province's ombudsman was requested. That, together with a class action lawsuit launched by injured workers, resulted in the WSIB dropping the pre-existing condition policy last December along with a promise to review some 4500 previous claims. What's more, according to information obtained by IAVGO Community Legal Clinic released in January 2017, the WSIB spent 30% less on prescription drugs in 2014 compared to 2009, and 40 per cent less on treatment to injured workers by health care providers not affiliated with the WSIB.
Despite this continued skepticism, WSIB president Tom Teahen told the Star that, "the board's improved financial situation would translate into better services. 'A big part of this is the ability to ensure we can offer the best health-care services… including new plans to ensure 'better regional services and regional coverage across the province'"
Got feedback? Make your opinion count by using the comment section below,
or by sending an email to:
JBleasby@canadiancontractor.ca
Follow John on Instagram and on Twitter for notifications about his latest posts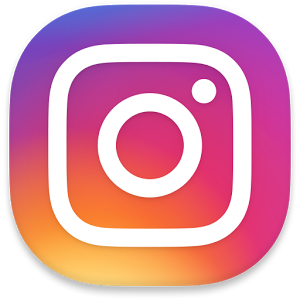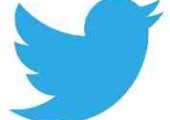 ---
Print this page
---
2 Comments » for Ontario's WSIB rates are coming down for 2019. Good news or bad?
1 Pings/Trackbacks for "Ontario's WSIB rates are coming down for 2019. Good news or bad?"