Ottawa ramps up energy efficiency targets on new/existing homes
New guidelines make for great politics, but poor public policy
November 21, 2017
---
By
John Bleasby
Recent announcements concerning upgraded energy-efficiency guidelines under soon-to-be-amended federal building codes suggest significantly higher costs for homeowners. According to the Financial Post, "Government officials are crafting tougher building codes that could make both new homes and renovations of existing properties more costly in coming years, part of Ottawa's wider plan to cut greenhouse gas emissions."
A reduction greenhouse gasses sounds great on paper, right? In fact, for politicians, bureaucrats and consultants, Canada's booming housing market is a perfect setting for photo ops and sound bites when touting Canada's commitment to a greener planet. The problem is, however, housing industry experts say the government's feel-good greenhouse gas reduction message fails to relate to the realities of the housing market and the job site.
 'Green-ness' for a mere $35,000!
The government hopes to have accelerated energy-efficiency code changes in place by 2020 for new buildings, and 2022 for existing ones. They won't come cheap in terms of materials and modified building processes. According to Philip Rizcallah, the director of research and development at National Research Council Canada, the added cost for these proposed improvements range from $15,000 to $35,000 per new home. However, no detailed explanation is offered that describes either these homes' specifications or their location in Canada.
A question of diminishing returns for new home buyers
Housing industry representatives are not opposed to energy-efficiency in itself. They are simply concerned that the government's cost estimates are wildly optimistic and may not be worth the additional capital outlay in terms of every savings over time. "Our builders are already constructing affordable BuiltGreen homes with three air changes per hour," Casey Edge told Canadian Contractor. Edge is the Executive Director of the Victoria Residential Builders Association (VRBA), and an articulate critic of accelerated energy-efficiency programs in Canada like B.C.'s Step Code.
"Just call around and ask a builder if they can build a passive or NZE-ready home for just $15,000 over code," says Edge. "It's not going to happen. Research reports indicate that in B.C. the additional cost is $17,450 for a 2400 square foot home. These numbers are nowhere close to being realistic. A survey of my builders says the added cost will be from $55,000 to as high as $110,000." Given the impact on affordability, does a reduction to one or two air changes per hour make economic sense?
A shift away from safety to energy efficiency
Other industry groups like the Canadian Home Builders Association (CHBA) have similar concerns not only regarding affordability but also the speed at which the proposed changes are to be implemented. "Business associations and some home building companies have cautioned against phasing in the changes too quickly, which would force people to install expensive new technologies before they are part of the mainstream," the Financial Post coverage suggests. "The changes would make federal building guidelines much more focused on energy efficiency, marking a significant shift from past models that focused more exclusively on safety and cost."
Existing buildings are the real greenhouse gas emitters
That's just the new home side of the story. "We know from CMHC studies that the majority of greenhouse gasses are emitted from older homes, in our area, anywhere from 10 to 40 air changes per hour," says Edge.
Edge suggests the government's focus on new home construction is misplaced, and points out that while governments take in billions in revenue each year from housing market activity, they put nothing back. "Do we see the government stepping up with any kind of a renovation tax credit? No.  So the question is, 'How important is climate change to them really?' It's what known as 'green washing.' It's saying, 'We're really doing something here,' when in fact you're not doing very much at all." Edge is correct. The last national program of energy efficiency grants for existing homes ended in 2012.
A continual failure by government to engage those with 'skin in the game'
Edge feels those who build and sell homes for a living need to be involved in the building code discussions, as opposed to the consultants, bureaucrats, and politicians who are driving the agenda forward. "The problem with consultants, bureaucrats, politicians, and frankly environmentalists, is that they have no skin in the game," he says. "They're prepared to make promises and leave it to consumers to suffer the unintended consequences." More direct input to the building code process is required, suggests Edge. "The national building code process is a very closed shop. The VRBA has applied to sit on the national building code committee. It hasn't happened, although we have observer status in committee meetings. We have even suggesting they put a consumer or two in these meetings and asking them, 'Do you want to pay for this?'"
Other key elements include education and time to establish proven practice
Another cause for concern are the aggressive timelines proposed and the failure to offer structured education programs for industry. "The key to getting to any targets is training, education, materials, affordability, and proven practice," Edge told Canadian Contractor. "The industry needs time to ensure proven practice. You cannot fast-track these things. Furthermore, the federal government should not be moving forward with any energy efficiency guidelines until they have a commitment from every province in this country for mandatory education."
Here's to us! Aren't we marvelous!
One is forgiven for thinking that these headlong pursuits for energy-efficiency serve only a political agenda. In fact, somewhere in the world right now, Canadian officials are perhaps basking in self-generated glory at an international energy conference, toasting themselves with fine champagne for Canada's greenhouse gas reduction leadership. As Kurt Vonnegut would say, "And so it goes."
Follow John on Instagram and on Twitter for notifications about his latest posts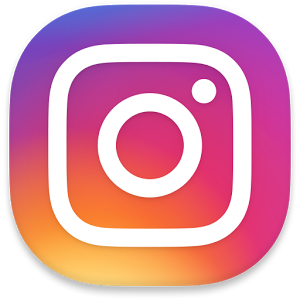 Got feedback? Make your opinion count by using the comment section below,
or by sending John an email:
JBleasby@canadiancontractor.ca
---
Print this page
---
1 Comment » for Ottawa ramps up energy efficiency targets on new/existing homes