John Bleasby
Radon gas risks are real, but action and reaction is inconsistent
Canadian Contractor
Health Canada recommendations for radon mitigation could cause deaths, CHBA says
The 2016 report from the Canadian General Standards Board (CGSB) is quite clear. "Radon is a radioactive gas which is a decay product of uranium, and is found everywhere in rocks and soil. Radon moves easily through bedrock and soil and either escapes into outdoor air where it is rapidly diluted, or into enclosed spaces like homes, where it can sometimes accumulate to high levels, which increases the long-term risk of lung cancer for occupants." Depending on the "length and intensity" of exposure, combined with smoking habits of occupants, the risk of developing lung cancer increases. To put numbers on it, the U.S. Environmental Protection Agency (EPA) has said that Radon is responsible for 21,000 lung cancer deaths every year in the U.S.A., with 2,900 of these deaths among people who have never smoked.
Why the concern now?
As building codes lead the residential building industry towards ever-tighter building envelopes, it is widely believed the issue of internal and external air pressure can play an increasingly important role in drawing radon gas into homes. "Due to a difference in air pressure between the inside of a building and the soil surrounding the foundation, soil gases, including radon may enter through openings in the foundation such as construction joints, gaps around service pipes and support posts, floor drains and sumps, cracks in foundation walls and in floor slabs, and openings in concrete block walls," the CGSB says in their report titled, Radon mitigation options for existing low-rise residential buildings.
The committee behind the comprehensive 48-page Health Canada report started convening in 2014. The group consisted of 26 individuals representing technology companies, regulators, residential builders and designers, plus those with an overall interest in the issue.  In addition to identifying the risks of radon gas, the committee recommended a number of inspection, testing and mitigation protocols. It's an important read for any residential contractor.
Startling results that vary from coast-to-coast
Health Canada initially conducted a nation-wide survey of radon gas, culminating in a 2012 report.  "The results from this two-year study indicate that 6.9% of Canadians are living in homes with radon levels above the current radon guideline of 200 Bq/m3," the report says. "There are no areas of the country that are 'radon free'", the report continues. "The results of this study show that even for those provinces where the overall results indicate a lower incidence of homes with elevated radon levels, there were still areas of those provinces with high radon levels and a significant number of homes with radon concentrations above the
guideline. For example, in Ontario, where the population-weighted estimate was 4.6% of homes exceeding the guideline, 13 of 36 Health Regions (greater than one third of the Health Regions) had more than 10% of the homes test above the guideline." In Alberta, 6.6 percent of homes tested had radon levels above acceptable levels. In New Brunswick, tops the chart at 25 per cent.
 Tighter homes may result in new regulations and building code changes
In British Columbia, the government has been actively identifying more and more communities associated with a high risk of radon levels, according to a report in the Vancouver Star. "Previously, new home builds east of the Coast Mountains in B.C. were required to include a pipe that runs from the ground, up through the home and out the roof to allow radon venting," the report said. "With the pipes in place, a homeowner can have a fan installed for venting if testing reveals unsafe levels of radon." The addition of Abbotsford, Duncan, Hope, Lillooet, Sechelt and Whistler brings the number of communities and municipalities to over 60 that will be soon required to install ventilation systems specifically to deal with radon gas levels under new building codes coming into force in December 2018.
Where do the building associations stand on this issue?
The reaction from both the Ontario and Canadian home building associations can be summed up in one word….crickets. The Ontario Home Builders Association (OHBA) recently conducted its own radon gas survey. "The OHBA facilitated the radon testing by purchasing radon kits from Radiation Safety Institute of Canada and made them available to members to use in the homes they built," Canadian Contractor was informed by email.
However, when Canadian Contractor asked if the OHBA would share their survey results with our professional home builder and renovator readers, the answer was emphatically negative. "The results of the radon tests are proprietary to the builders who participated in the testing," Valerie Lam-Bentley, an OHBA Communications Officer, wrote back. When asked if we could contact a sampling of builders who participated in the OHBA survey, Ms. Lam-Bentley again declined. "Identifying information for participating builders is not information we can disclose. Builders understood that they could test for radon anonymously."
The CHBA says Health Canada's report could cause deaths, not save lives
For its part, the Canadian Home Builders Association (CHBA) is decidedly negative on the 2017 Health Canada report, despite being represented on the committee behind the study and its recommendations. In a CBC report dated March 23, 2018, CHBA President Kevin Lee went as far as to suggest that the Health Canada report itself, "could result in severe and immediate health problems, and even death," claiming that the report was rushed to publication and that solutions proposed were incomplete and therefore risky for home occupants. CHBA Director of Communications David Foster told the CBC, "The CHBA remains concerned about the unresolved issues, such as the risks of back-drafting from combustion appliances (having toxic gases released into the home) and the freezing of foundations and radon stacks (pipes that vent soil gases out through the home's roof."
Canadian Contractor attempted to contact Kevin Lee and others at the CHBA to learn more about their concerns and possible resolutions. However, they declined to return our repeated voicemails and emails.
In the absence of responsible leadership, contractors must go it alone
Canada updated the country's indoor radon gas guidelines and limits in 2007. Building code changes regarding radon testing in Canadian homes may begin to creep across the country as building codes require fewer air-changes-per hour. With coupled with little transparency or guidance among some industry leaders, it is not surprising that there is currently little national consistency in terms of radon gas risks.
The cost of radon gas testing and mitigation as outlined by the CGSB is not cheap, but is much higher for those homes already built than for those under construction.  Therefore, the best solution for builders and renovators would be to contact a radon gas test specialist during the early stages of construction or prior to major renovations. As the CGSB report says, "This standard is not a substitute for building code regulations currently in effect. It is the responsibility of the contractor to ensure that they comply with the applicable health, safety and building code standards. Local codes and regulations take precedence in the event of a discrepancy with the present standard."
Got feedback? Make your opinion count by using the comment section below,
or by sending an email to:
JBleasby@canadiancontractor.ca
Follow John on Instagram and on Twitter for notifications about his latest posts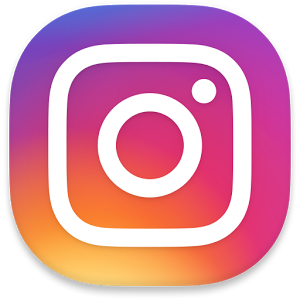 ---
Print this page
---
No Comments » for Radon gas risks are real, but action and reaction is inconsistent
1 Pings/Trackbacks for "Radon gas risks are real, but action and reaction is inconsistent"