Who really needs Working at Heights training in Ontario?
Most contractors in Ontario must have the Working at Heights card, proving you have taken the training, by March 31, 2017
December 9, 2016
---
By
Alec Caldwell
It seems there's some confusion on who needs the (new) Working at Heights training in Ontario.
Maybe the name "Working at Heights" is part of the problem. A lot of contractors I talk to tell me "I don't climb ladders or I don't work at heights." So many people feel they don't need this training.
But the truth is, there's a huge grey area. One is, workers can easily fall through holes in floors, even at ground level into basements, whether it's in a commercial, residential or home renovations worksite. These holes are called open edges. Going too close to them can easily be considered "Working at Heights."
Open edges can also be stairways under construction. Newly installed oak stair cases normally don't have hand rails (i.e., barriers) installed until weeks later. So climbing these stairways without adequate handrails (barriers) creates a fall hazard and anyone using them in the meantime could easily be considered to be "Working at Heights."
Finally, for all those die-hards still using their old "Fall Protection" tickets/cards, time is running out. These tickets/cards must be replaced by the new Working at Heights training by March 31, 2017. That's really only weeks away!
Waiting to get your ticket/card till before the deadline date could well backfire, as there is anticipated to be a huge demand on availability come January 2017. We have the course for you, so give us a call today.
The countdown has started and time is running out!
CARAHS are approved Ministry of Labour Working at Heights Approved Trainers.
Get our December deal and use in January and February 2017. Local 905 428 7444 Toll free 1 866 366 2930 Areas covered: Toronto, East York, North York, Scarborough, Richmondhill, Markham, Pickering, Ajax, Oshawa
Passion – Commitment – Integrity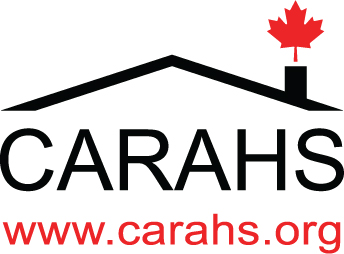 ---
Print this page
---
1 Comment » for Who really needs Working at Heights training in Ontario?