Sudbury, ON clients of controversial contractor Eco Life take to the streets
More than two dozen members of the public staged a public rally against Eco Life Home Improvements and its owner, David Murray
April 3, 2019
---
By
John Bleasby
More than two dozen members of the public took to the streets of Sudbury, ON March 7 to publicize their complaints against Eco Life Home Improvements Inc. and the company's owner, David Murray.
The firm's clients said their projects have been subject to unreasonably lengthy start-up delays, incomplete work, and allegedly falsified documents. The contractor has a previous Ontario Consumer Protection Act conviction. Although none of the current accusations have been proven in court, the protesters said they were staging the protest because of the reluctance of various authorities to investigate the firm's activities. The rally occurred at the corner of Paris and Brady Streets in downtown near City Hall.
A history of Consumer Act convictions
Murray and his company were previously convicted in February 2016 for failing "to deliver a valid contract" under the Ontario Consumer Protection Act. Murray was ordered to make restitution of $5,000 and was also fined $500. Murray and his company are currently listed on Ontario's Consumer Beware List. However no ban or probationary halt to either the company's or Murray's commercial activities were included in the sentence. Since the convictions, an increasing number of additional unhappy customers have come forward to present their stories to both the Greater Sudbury Police Service (GSPS) and the Ontario Consumer Protection Office.
Contacted by Canadian Contractor by phone, David Murray declined to comment on the record regarding any of the allegations made against him and his company. He did, however, issue a statement earlier in March, published in the Sudbury Star, blaming the sudden shutdown of Ontario's GreenOn rebate program last fall for the delays in completing work.
The Sudbury BBB has been a reliable source of consumer information
Murray and his company have a long history of disputes with customers. According to the Sudbury Better Business Bureau, Eco Life was opened in 2010. The BBB web site currently shows consumer disputes against the company going back to 2017 — some 22 in total—with 10 unresolved or unanswered issues. Eco Life has an overall BBB rating of "F", plus highly visible Notice of Accreditation Revocation.
Business organizations have dropped Eco Life as a member
The Sudbury Chamber of Commerce continues to list Eco Life on its website, although Syed Raza, manager for communications at the Chamber, confirmed with Canadian Contractor that the company has not been a member in good standing since 2015. The link to Eco Life on the Chamber's website does not function. Green Economy North, a membership-based business program that educates and advises companies in Northern Ontario on sustainable business practices, no longer considers Eco Life a member. Executive Director Rebecca Danard told Canadian Contractor that this was due to both the non-payment of dues and other issues surrounding the company.
Banned from the Sudbury Home Show
Luc Bock first met David Murray when he was 19 years of age. The pair were working for a leading siding company in Sudbury at the time. They later became partners in a business called Prestige Home Centre. This lasted about a year. "I became tired of the drama," Bock told Canadian Contractor. He sold his interest in Prestige to Murray in 2000. Bock moved on to become a successful home builder in the area and President of the Sudbury & District Home Builders' Association in 2007 and 2008. Bock recalled how Murray wanted to exhibit his business, now called Eco Life Home Improvements, at the Association's local home show each spring. "We were getting so many complaints. He was using the Home Builders Association to legitimize himself. Then his clients would call us and say, 'This is what happened, and I met him at your home show'. So we banned him about 10 years ago. He wasn't allowed to do the home show any longer."
Eco Life's active social media engagement is ongoing
Murray continues to aggressively market his home renovation business, sometimes with multiple posts each day on the company's Facebook page. As part of its ongoing marketing strategy, Eco Life has also never been shy about soliciting positive reviews on social media. As early as 2015, the company was offering prizes such as concert tickets and $100 gift cards in exchange for 'likes'.  As recently as October 18, 2018, the company Facebook page offered restaurant gift certificates as inducement for posting 5-Star reviews.
Website reviews are… mixed
Today, many rating services no longer list Eco Life on their web sites. Those who do include the local online Yellow Pages site with 2 positive reviews, and Google with 18, mostly negative. The web site pissedconsumer.com displays over 50 comments, almost entirely negative, plus many supplementary discussion posts. Meanwhile, the Eco Life Home Improvement web site itself is "Under Construction".
One major web site that continues to list Eco Life is HomeStars, which describes itself as, "Canada's largest and most-trusted source for connecting with home professionals." As recently as March 26, HomeStars indicated a 92 percent approval rating for Eco Life, including a high number of 10-star reviews — close to 20 in total. However, the HomeStars rating was dropped to 40 per cent a few days later. A banner at the top of Eco Life's page now declares, "This company has been flagged by our moderators for suspicious activity". Many reviews previously published have been now removed or tagged as not meeting HomeStars' criteria.
Silence from Ontario Consumer Protection.
Sudbury Police Constable Andrew Williams of the GSPS Fraud Unit, confirmed to Canadian Contractor that a fraud investigation is underway. However, sources have told Canadian Contractor that unhappy customers have also registered more than 15 complaints with the Ontario Ministry of Government and Consumer Services against Murray and Eco Life. The Ministry told Canadian Contractor, "To protect the confidentiality of any investigation, the ministry cannot confirm whether an investigation is being conducted." Historically, cases that are accepted for investigation can take up to two years to work through the Ministry's litigation process.
24 Smalls Claims Court filing, so far
Several individual past customers of Eco Life are not waiting for Ontario's Consumer Protection Office. A source familiar with the Sudbury situation has told Canadian Contractor that Eco Life and Murray currently face as many as 24 separate Small Claims Court actions. Court documents confirm that on March 26 alone, Murray was in court for mediation hearings concerning four cases filed against him and/or his company. Some have also contacted their local MPP, France Gelinas (Nickel Belt). A closed Facebook page for past customers, recently created, now allows them to share their experiences and stay up to date on proceedings.
Read Part Two: Sudbury Police respond to public pressure
Got feedback? Make your opinion count by using the comment section below,
or by sending an email to:
JBleasby@canadiancontractor.ca
Follow John on Instagram and on Twitter for notifications about his latest posts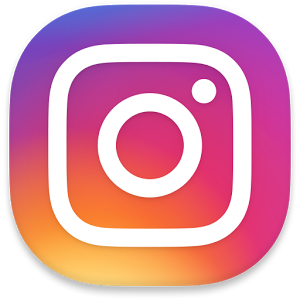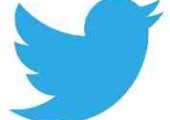 ---
Print this page
---
4 Comments » for Sudbury, ON clients of controversial contractor Eco Life take to the streets