John Bleasby
An interview with Paul Lafrance, HGTV's deck virtuoso (Part 1)
Canadian Contractor
His music, his creativity, and his passion for people's stories lie at the heart of his persona
As one of television's most engaging home improvement personalities (HGTV's Decked Out, Deck Wars, Canada's Handyman Challenge), Paul Lafrance's energy and creativity spills over to his real-life work as a professional designer and builder. I sat down with Paul during a break at Stanley Black & Decker's 2017 product launch at Mont-Tremblant, Quebec last month, and learned there's a lot more to the man than just decks!
The Paul Lafrance Design  web site speaks about your passion for music. How has that impacted your creative outlook in design and construction?
Music is where it all began.  Music has always been part of my three main criteria, the three things I'm passionate about and that made me click as a kid. They are the same now as they were then: Lego (building things and figures out of Lego blocks), people (I've always been quite fascinated by human beings), and music. Music has the incredible ability to circumvent people's protection mechanisms. It has the ability to cut right through. When I'm creating or designing something, it's the same thing. It's about creating an emotional response.
In any design, there has to be a story to it. Something that has a story to it has meaning. I don't believe in trends. If you design with a trend then you're just designing something because it's popular. Why would you spend money on something that might be popular now but won't be popular later?  Personal stories are an important element that has to be tied into any design I do. That actually makes them timeless.
How did you move from a kid with love for music to a career designing and building?
I found myself doing what I do by accident, like most people. Sitting in classroom made me want to crawl out of my skin. I went to work with a friend of mine who had a deck company. I started building fences. At the end of the day I had created something, I had built something. The work with my hands was evident. I had made my mark on the world. But after three months of building seven thousand linear feet of the same fence, I was ready to put a laxative into everyone's coffee just to break the monotony!
Then we went into a backyard to help build a deck. Seeing how the windows of the house looked out into the yard, I remembered being back in the classroom and thinking, "I need to get the hell out of here." The world outside is a world of adventure. Life is supposed to be adventure and you have to treat it that way. But our culture tells us we have 47 emails to answer before we go to bed or we'll explode or spontaneously combust. There has to be something to compete against that.
So I was looking out the window at this boring box being built and I went ballistic with creative ideas: "We should do this, we should do that! When they get to the door, there should be something that draws their eye out of the house." And my boss would say, "Paul, please, for the love of God, stop talking."  So I quit.
How did you mesh your passion for creative ideas with a making a living on your own?


When we started Paul Lafrance Design, I had absolutely no idea what I was doing. I was 23. No business training, no design training, just a high school dropout bursting with ideas. A lot of people don't realize that I've been doing interior renovations as long as I've been doing exterior work. But the exterior has always been more interesting for me because there aren't as many limitations. There are no walls or roofs. You can be far more creative, and have more room to be so. The idea of creating just a backyard deck was never very appealing to me.
Is there a place you'd like to take your company that it hasn't gone yet?
Oh, hell yeah! Right now we're on the cusp of doing hotel designs in Revelstoke, British Columbia, we're in the process of a resort design at Talisman Resort in Beaver Valley, Ontario creating a Nordic spa. There's no limit. I don't like niching myself, which is why it's Paul Lafrance Design, not Paul Lafrance Decking Company. There are way more things I want to build. I want to build moon bases, although getting there would be a bit of a commute.
Next week, Paul has more to say about how he and his wife Janna market and manage their design-build business, and what qualities they look for in their growing team of designers and trades. Plus, Paul will offer solid advice for contractors facing growing pains.

For immediate notification about our newest posts (almost daily)…….. 
follow John on Instagram
john.canadiancontractor_    (& remember the _)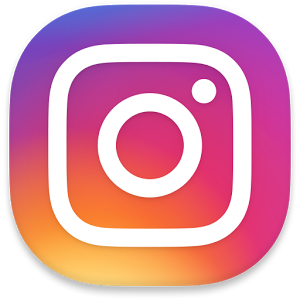 follow John on Twitter
@john_bleasby