Tesla solar roof tiles: More fizzle than steak
Production delays leave employees and customers in limbo
September 13, 2018
---
By
John Bleasby
No one has proven better at generating free media coverage than Tesla CEO Elon Musk — well, except maybe the U.S. President. Continued hype over Tesla cars, solar roof tiles, rocket ships, underground mass transit, even flamethrowers has created a following of rabid fans, taking every announcement from the man at face value. In Musk they trust!
Yet while the media's attention is largely focussed on Tesla's electric automobiles, the Tesla solar roof system unveiled three years ago has almost been forgotten. True, interest remains strong —Tesla has steadily been collecting $1000 deposits since 2017. However, actual installations began only this past April and have been extremely limited.
According to Reuter News, Musk claimed during a July 2018 investor call that "hundreds" of homes already had Tesla solar roofs. The company quickly revised that statement. In fact, the Reuters report goes on to say, "In California, the nation's leading solar market, there were twelve Tesla roof systems connected to the grid as of May 31, 2018, all in Northern California, according to records from the state's three investor-owned utilities." Although deposits have been paid by Canadians, the availability of the product in Canada is a wild guess.
Why does this matter?
The success of the Tesla solar roof tile is important. The product opened consumers' eyes to the possibility of rooftop PV solar arrays that actually had curb appeal, unlike the ungainly arrays commonly seen. The fact that Tesla cannot, for various reasons, get enough product to market is a concern to the overall industry. It's another big negative for a small-scale residential solar industry already struggling, at least in Canada, with cutbacks to government installation subsidies. While the Tesla system is extremely pricey — perhaps triple the cost of standard PV array systems —they have had to this point both sizzle and steak. Now it's more just fizzle.
No clear communication as to what's going on, say Tesla employees
The impact of delivery delays is being felt by both Telsa Energy employees and their increasingly frustrated customer base. As reported in businessinsider.com, "Current and former salespeople said they either were instructed or chose to avoid talking about the solar roof with customers, since they didn't know when it would be available and were given little, if any, financial incentive to get customers to reserve one." A sales director addressing a May meeting of Tesla Energy salespeople was unable to answer questions concerning delivery and production costs. A few weeks later, he was let go by the company along with nine per cent of the solar company's workforce.
While the clouds gather, nothing but sunshine from Tesla Energy
Typically, Tesla itself responds to any negative suggestions with upbeat media releases, generally claiming all is well and that production of the solar rooftop panels is ramping up continuously.
However, freeautomotivenews.com reports that Tesla's solar cell production partner Panasonic has been forced to revamp its sales agreement with Tesla Energy. "While the original agreement required Tesla to buy all the solar cells and modules manufactured by Panasonic at their jointly operated Buffalo, NY factory (Gigafactory 2), the revised agreement, as per sources, would require Tesla to buy only a few modules and cells, while Panasonic would be able to sell the remaining products to other buyers." At the same time, Tesla claims that there never was any exclusivity requirement. Be that as it may, Panasonic has publicly said it has been forced to seek alternate customers for the solar cells produced at their massive facility.
Why the delays? Not pretty enough?
Reuters News reports that employees cite Musk's aesthetic demands as a prime reason for the slow product rollout. "Aesthetic look is the key point that Elon is always not satisfied with," a former Tesla employee in Fremont, California told Reuters. "That's the big issue." However, Tesla dismissed the aesthetic issue, telling mashable.com in an email that, "The claim of a former employee that Solar Roof is delayed due to aesthetics is false. We are ramping the production and installation of Solar Roof substantially."
Power storage systems also in high demand, and slow production
Equally compelling has been the pitch for Tesla's PowerWall home storage system that would gather power generated from their rooftop systems, or from the grid during off-peak hours, to be used to recharge their electric cars and the home. According to electrek.co, Telsa Energy saw a quarterly increase in power storage system deployment of 106 per cent and, "plans to triple energy storage deployments in 2018 compared to last year." Musk was quoted in the report saying the growth was "insane."
Better hurry up, Tesla!
Time might be running out for Tesla. The company faces fines of $41.2 million each year it does not meet agreed employment targets at the New York state-subsidized Panasonic Gigabit factory, according to teslarati.com.
Of greater concern is the cash situation. The value of billions worth of Tesla corporate bonds have descended to so-called junk levels, as investor worry that the company can ever pay back the principle. Issuing new bonds to infuse the company's rapidly declining cash position is impossible given current debt levels, and any new share issue would likely be met weakly by equity markets.
Up in smoke?
That's not all that is concerning the public and corporate world. There have been high level corporate office departures. And then to top it off, Elon Musk has recently found himself personally on the wrong side of the media ledger. Public declarations this summer about taking the company private were announced in unconventional, and possibly illegal, fashion via Twitter. Earlier this year, he made unfortunate remarks about the rescue of Thai schoolchildren trapped in an underground cave. He has tweeted-while-driving about his personal problems and the ever-increasing pressures of running multiple corporations under the Tesla banner.
And then last week the world was treated to the sight of Musk smoking marijuana and drinking whiskey during a video podcast — not illegal in California, but an indication of poor judgment by a high profile corporate leader(watch video clip). Are we witnessing the tragic, slow-motion car crash of a visionary individual, or the entrenchment of a legend in the making? Tesla's board of directors may soon have to choose which is more important: the company's forward survival, or the media magnetism of its CEO.
Got feedback? Make your opinion count by using the comment section below,
or by sending an email to:
JBleasby@canadiancontractor.ca
Follow John on Instagram and on Twitter for notifications about his latest posts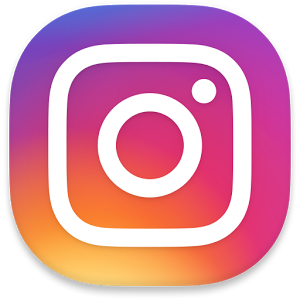 ---
Print this page
---
1 Comment » for Tesla solar roof tiles: More fizzle than steak