Two notorious Toronto contractor fraud cases end with guilty pleas
The wheels of justice turn slowly, but they do turn
May 1, 2018
---
By
John Bleasby
It's taken a bit of time for Ontario's justice system to nail two fraudulent Toronto-area contractors. Charges were laid back in 2015 and 2016 under the province's Consumer Protection Act against Adam Gardin, of Garcon Building Group, and Michael Last of TLG Contracting Inc., resulting from the rip-off of homeowners and trades for amounts totalling hundreds of thousands of dollars. There are finally some developments.
Gardin pled guilty to 11 charges this past March. He is scheduled to be sentenced in August, a sentence that may include jail time.
Last was arrested in late 2016 for alleged frauds totalling over $260,000 as far back as 2015. The Toronto Police Services Financial Fraud Department told Canadian Contractor that Last pleaded guilty to all charges this past February and was ordered to pay restitution to those who were bilked.
Sub trades organized a public protest of Gardin
As reported in Canadian Contractor in 2014, Gardin's company Garcon had been a top-ranked firm by HomeStars. However, as editor Steve Payne wrote at the time, the fall into disgrace came quickly and publicly "Gardin was the subject of a protest rally in front of his residence for failing to pay his sub trades and employees while reportedly abandoning some 20 of his current renovation and homebuilding projects."
Gardin had not only claimed his innocence at the time but that he was personally broke. It was estimated that in 2014, Garcon had total debts in excess of $1 million. According to a Global News report at the time, Gardin said, "It's not like I have a wad of money. If I was a thief, if I was defrauding somebody, I'd be on the next plane to Vegas." Ironically, it was reported that Gardin had gambling debts of approximately $100,000 to casinos much closer to home, in Niagara Falls and Windsor. He later expressed remorse for his actions in an email to the Toronto Star. "I truly wish that I had not caused so many people to suffer. While I realize my words do not help solve anything, I hope that you will at least understand that I did not intentionally create this mess."
Despite his claims of financial distress, Canadian Contractor was told recently that Gardin, an American citizen now living in Michigan, has since purchased a number of properties in the Detroit area.
Detailed on-line complaints preceded Michael Last's arrest
Meanwhile, Michael Last and his TLG Contracting outfit had been the subject of several complaints posted on-line on HomeStars. One such complaint spoke of a 50 per cent deposit being taken at the time of the contract signing.
"On October 16th 2015 we signed the contract with TLG Contracting Ltd. We were never provided an executed copy of the agreement. The first payment (deposit) $35,736.25 was made on October 22nd. The contract that was executed shows that an additional $35,736.25 would be given to TLG Contracting Ltd on November 2nd 2015. As we felt very uncomfortable about giving 50% upfront prior to any work being done it was agreed by all parties that the draw schedule would be bumped. Work was to commence on November 2nd 2015. Initial delays on the side of TLG Contracting Ltd cause a 1 week delay on start date. Many issues with delays and poor scheduling transpired between November and December 15th 2015 which was to be the 2nd draw. Although milestones were not met we were convinced that the second draw should be given otherwise TLG would be losing money."  Work delays continued into the next year along with requests for more payments, and included a request for a personal loan for a vacation property down payment.
Charges against an alleged business partner dropped
The original charges laid against TLG in 2016 included Michael Last and an alleged business partner named Kirsten Henderson. Canadian Contractor was contacted in late 2017 by Henderson and her lawyer, claiming that Henderson never had any business ties to Last or TLG Contracting Inc.. Finally, in early April 2018, Canadian Contractor was provided with documentation correcting the original Toronto Police Services report naming Henderson as a business partner. In fact, Henderson's name does not appear on any of TLG's corporate registration documents. Canadian Contractor also spoke directly with the Toronto Police Services Financial Crimes department, who confirmed that fraud charges against Henderson were dropped earlier this year.
Got feedback? Make your opinion count by using the comment section below,
or by sending an email to:
JBleasby@canadiancontractor.ca
Follow John on Instagram and on Twitter for notifications about his latest posts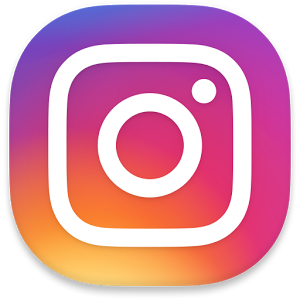 ---
Print this page
---
2 Comments » for Two notorious Toronto contractor fraud cases end with guilty pleas