Who are we as construction managers?
Getting to know the Corrente Construction difference
April 16, 2019
---
By
Dave Gray
Getting to know the Corrente Construction difference
LISTEN BETTER
The Corrente management team will listen and accurately interpret the wishes of our clients – a skill that is essential in ensuring that your goals are attained.
PLAN BETTER
Whether it is a renovation, addition or a brand-new build, a well planned design is a crucial component to assuring that your design wish list and expectations are met. In the planning process, Corrente Construction management ensures that all municipal and provincial building codes are satisfied. "Why is a construction management team important for your project?"
BUILD BETTER
The checklist
Using a professional construction management team who listen better and plans better
Utilizing our own professional sub-trades who show up on time and on schedule
Ensuring that all work is inspected and approved during each phase of the project
Partnering with lead manufacturers in residential construction products and services
Ensuring materials and services are being held to the highest standards in the industry
COST PLUS OVER FIXED PRICING
Corrente Construction management Inc. has the experience necessary to oversee your project professionally, allowing you to continue your regular daily schedule without undue added stress.
We have explored several options with competitors and customers to operate the best building standard for our clients. Our cost plus contract method means you pay only for the services you need, budgets are planned and satisfied correctly while guaranteeing the correct allocation of company services are provided to get your construction project completed on time.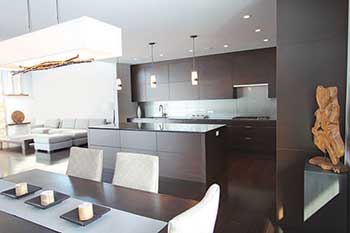 We Listen Better, We Plan Better and We Build Better!
FOR MORE INFORMATION, CALL 1.800.416.2910