Voice
What Your Parents Never Taught You About Business
---
Print this page
---
November 11, 2011 by Victoria Downing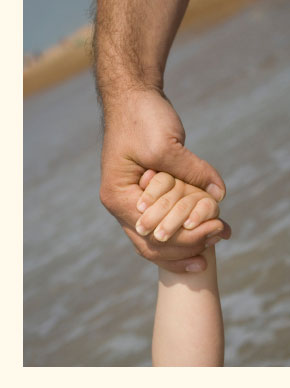 Having worked in and around renovating and renovators for 20 years, there are some important truths I have gleaned about this wild and wooley business.  They aren't neat and they aren't obvious but they are true.
1.     Running a remodeling business is not intuitive.  Yes, you can get a long way by following your gut . . .  but if you focus on continual learning and becoming a true business person, you'll find your results multiplying quickly. So gobble up knowledge by being out and about talking to peers, going to conferences, reading books both within and outside the industry and listening to webinars and teleseminars whenever you can. .
2.     Learning to manage by your company's performance metrics is a piece of cake.  Most new remodelers have financial report anxiety.  If you are going to succeed, you will have to master this.  It isn't nearly as hard as you think — so get going.  Sit beside an accountant who speaks English, take a course, join Remodelers Advantage University and complete the weekly lessons, buy a book that specializes in financial management for non-financial people, or do whatever it takes for as long as it takes.  This is the only key to acceptable, long term success.
3.     Hiring superstars is a skill. When you begin hiring employees, you'll  probably hire and fire 3-5 people or more before you find your superstar. You can substantially improve your hiring skills through, what else, education! Start by developing job descriptions, a policy manual, interview questions and an innovative and marketing oriented recruitment program. Only when you have these items in place should you begin the hiring process. Commit to hire only the best – not the best of the applicants – even if it takes three times as long to find the right person. This patience and perseverance will pay off hugely in the future.
4.     You can buy systems but you can't buy systematization.  Getting organized is a journey that never ends — it is not a destination. It's a discipline that begins with the owner and then flows through the rest of the company. Companies that use systems to create predictable results are the companies that are the most profitable, have the most satisfied clients, and have employees that thrive.  So go ahead and use already-developed systems to give yourself a running start. And then, demonstrate the discipline that's needed to implement them within your business.
5.     Renovators who care about their employees, care about their clients.  Client concern and employee concern is hard to fake.  It all comes down to whether you value and respect people — and probably whether you believe people are basically good and honest. And remember, great employees aren't driven by money but by appreciation for their contributions to the business.
6.     When it comes to money, never forget that you deserve to make a good living. You are delivering a complicated service to each of your clients – and affecting their greatest investment—their home. Your expertise is hard won and clients should pay for the excellence that you bring to the table. Make sure that you truly understand the right pricing model for your business and never feel badly about asking for it. And even more important, never hesitate to walk away if the client doesn't value your service.
The learning curve may be steep in this crazy business, but once you=ve got things humming, your sturdy company will put your kids and your employees= kids through college, and build you, and them, a great retirement nest egg.  It=s worth learning.
Victoria Downing is president of Remodelers Advantage Inc., a company dedicated to helping renovators be successful at all levels of business. Whether you are a veteran of 20 years or more, or a renovator just in the beginning stages of business, Remodelers Advantage has the resources to help you improve your company's performance today. Visit www.RemodelersAdvantage.com or call us at 301-490-5620 x106.
Victoria Downing
Victoria Downing, President of Remodelers Advantage Inc., is a leading authority in the remodeling industry. Remodelers Advantage is based in Laurel, Maryland.
All posts by Victoria Downing
---
Print this page
---
Related