Ontario roofer jailed for 7 days for working at height violations
Steven Bell of Belleville, Ont. ignored previous OSHA fall protection fines for years
May 14, 2019
---
By
John Bleasby
A Belleville, Ontario roofer will spend seven days in jail after pleading guilty in early May to the latest charges levelled against him under the province's Occupational Health and Safety Act (OHSA). In fact Steven Bell has been charged and convicted under the OHSA three times before, all for failing to provide fall protection for his workers. In each previous case, Bell has either not paid the fines imposed by the courts or paid only a small portion. This time, Justice of the Peace Christopher I. Peltzer decided that Bell should spend time behind bars.
A series of similar charges going back years
According to an Ontario court bulletin issued on May 7, 2019, Bell was first charged and convicted under the OHSA in March 2013. "An MOL [Ministry of Labour] inspector observed three roofers in Belleville, employed by Bell, working at heights of more than three metres without being protected by fall protection." The worker was not wearing any means of fall protection." Bell was fined $2,000, but never paid.
Again in November 2013, a similar observation was made. This time, four workers were without fall protection. Bell was charged and convicted again and fined $4,500, of which $900 remains outstanding. Then in October 2015, another of Bell's workers was observed without fall protection. Bell was charged and convicted once more, fined $10,000 and spent one day in jail. The fine was never paid.
This most recent conviction was the result of observations made in July 2017. "The inspector observed that a roofer, employed by Bell, was working on the roof at a height in excess of more than three metres from the ground. The worker was not wearing any means of fall protection." Fall protection contraventions are considered to be one of the 'killer contraventions' within the Province of Ontario and are treated extremely seriously by the Ministry of Labour, the court bulletin said.  It is fortunate that in each case cited by the Ministry, there were no injuries to workers.
High levels of customer unhappiness
All the time Bell was ignoring court-imposed fines, he continued to operate his roofing business, amassing 16 unresolved complaints lodged with the Better Business Bureau of Belleville, Ontario between 2016 and 2019. One of the most heartbreaking is one submitted by the son of an elderly couple.
"My very elderly parents gave an initial deposit of $5000,00 to Steve Bell and the work was never completed. My Dad and Mom hired Steve Bell to put a roof on their home and Steve Bell convinced Mom and my Dad who then was about 89 years old to give him a $5000.00 dollar deposit. The roof was never completed on their home and after many phone calls and promises from Steve Bell the roof was never put on and the deposit was never returned to them. I have been fighting to try to get the remainder of the deposit back, which has been owed for the past few years. I would like the estate of my late parents to be reimbursed for the amount of the deposit owing."
There is no sign of either Bell or his roofing company at this time on the internet. The address for Bell's company listed by the BBB indicates a residential address in central Belleville, a city of 50,000 located on Lake Ontario between Toronto and Kingston.
Got feedback? Make your opinion count by using the comment section below,
or by sending an email to:
JBleasby@canadiancontractor.ca
Follow John on Instagram and on Twitter for notifications about his latest posts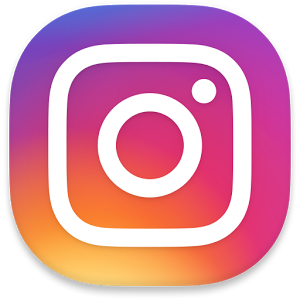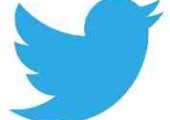 ---
Print this page
---
2 Comments » for Ontario roofer jailed for 7 days for working at height violations