John Bleasby
Senior/mobility renovation grants and loans across the country
Canadian Contractor
It's the most complete overview of provincial funding programs we've published
Seniors, or those with mobility issues, want to live at home, and governments want to help them achieve that objective. It's a growing market for renovators across the country. Knowing how your prospective clients can find funding assistance from their provincial government is important.
Here is overview (by no means complete) of some programs in your province or territory.
British Columbia
The annual Home Adaptations for Independence (HAFI) funding allocation has been exhausted pending funding announcements in the new budget year starting April 2017.
In the meantime, the Home Renovation Tax Credit for Seniors and Persons with Disabilities assists eligible individuals 65 and over and persons with disabilities with the cost of certain permanent home renovations to improve accessibility or be more functional or mobile at home. Effective February 17, 2016 the program was extended to persons with disabilities (and family members living with those individuals) and renamed the Home Renovation Tax Credit for Seniors and Persons with Disabilities.
Applicants are eligible if, on the last day of the tax year, they are a resident of B.C., and a senior or a family member living with a senior, or a person with a disability or a family member living with a person with a disability (for 2016 and later tax years).
Alberta
The Seniors Home Adaptation and Repair program helps seniors update their homes so they can maintain their independence and stay in their communities close to friends and family. The program provides low-interest home equity loans to a maximum of $40,000 per household to seniors with a household income of $75,000 or less. The most requested repairs or adaptations include: House roof, windows, flooring, furnaces, hot water tanks. Homeowners must have at least 25 per cent home equity. Low-income seniors who do not qualify under the loan program may be eligible for a grant to help pay for essential home repairs.
Saskatchewan
Saskatchewan's Aids to Independent Living Special Needs Equipment Program is free loan of lower-cost devices such as grab bars, raised toilet seats, bath seats, and canes.
Manitoba
The Home Adaptations for Seniors provides assistance to homeowners and landlords for accessibility and modifications for seniors. The province of Manitoba also offers Residential Adaptations for Disabilities Program which consists of forgivable loans to homeowners and landlords for accessibility modifications for persons with disabilities. Both programs are included under the CMHC — Manitoba Agreement for Investment in Affordable Housing.
Ontario
The Healthy Homes Renovation Tax Credit was discontinued of January 1, 2017. However, there may be financial aid for low income seniors through the Ontario Renovates (Home Repairs) program available through applications to townships and municipalities, offering funding for urgent repairs, renovations, and accessibility modifications for low to moderate income homeowners. up to a maximum of $3,500 is in the form of a grant. Funding in excess of $3,500 up to $15,000 is in the form of a forgivable loan. The actual amount of assistance is based on the cost of repairs. Eligibility for the home repair subcomponent is means tested and requires home ownership.
In addition, the Secondary Suites Program provides funding of up to $25,000 per unit for the creation of a secondary or garden suite which is an effective means to increase the supply of affordable housing.
Quebec
The Residential Adaptation program provides financial assistance for people with disabilities to cover some of the cost of adapting and making their homes accessible. All people with disabilities, whose limitations affect their daily activities, are eligible for the program regardless of their income.
Depending on the type of household, the grant may vary between $4,000 and $16,000:
Owner household: grant of up to $16,000
Tenant household: grant of up to $8,000
Boarder household: grant of up to $4,000
New Brunswick
1. Homeowners in need of major repairs and or disabled accessible modifications assistance can apply to the Federal / Provincial Repair Program, in the form of a loan a portion of which may not have to be repaid. The maximum forgivable loan per housing unit is $10,000 for regular repairs and $10,000 for disabled accessible items. The amount of forgivable loan is based upon a sliding income scale and the amount of required repairs. The loan amount is at the provincial borrowing interest rate and can be repaid over a period of up to 15 years.
2. In addition, homeowner households may be eligible for a forgivable loan for both disabled accessible modifications and other major repair items (i.e. structural, electrical) to a maximum of $20,000.
Seniors are eligible for a forgivable loan for minor adaptations to facilitate independent living to a maximum of $3,500 . In addition, landlords are eligible for a forgivable loan for disabled modifications to a maximum of $10,000.
3. The New Brunswick Seniors' Home Renovation Tax Credit is a refundable personal income tax credit for seniors and family members who live with them. If you qualify, you can claim up to $10,000 worth of eligible home improvements on your tax return. The amount of money you get back for these expenses is calculated as 10 per cent of the eligible expenses you claim. For example, if you spend and then claim $10,000 worth of eligible expenses, you could get $1,000 back.
CLICK HERE for details
PEI
The Seniors Safe @ Home Program is available for those who need to make changes to your home in order to improve its accessibility to continue living there. Program for between $1,000 and $5,000 in assistance to help with the cost. This funding is based on your annual income:  If you are age 60 or over with an annual net income (combined with your spouse) no greater than $50,000 you may be eligible for funding. You must own and live in the home, or, live with family who own and live in the home. The modifications must be necessary for your accessibility, health and safety.
Nova Scotia
Nova Scotia's Home Adaption for Seniors' Independence offers a forgivable loan of up to $3,500 is available, and does not need to be repaid as long as the homeowner agrees to live in their home for a minimum of six months after the adaptations are made. The home repairs covered by this grant include minor items to help with age-related challenges. Some examples include: Handrails in hallways and stairways, easy-to-reach work and storage areas in the kitchen, lever handles on doors, and walk-in showers and grab bars.
Newfoundland & Labrador
The Home Modification Program (HMP) provides funding for low-to-moderate income homeowners, seniors and persons with disabilities who require accessibility changes to their residences, to promote independence, self-reliance, assist with a better quality of life, and enable individuals to remain in their own homes for a longer period. (A referral from local Community Health board is required.) Approvable work includes installation of a ramp; widened doorways/halls to increase space for wheelchair, handrails, lowered counter and work space in the kitchen, roll/walk-in showers, bathtub grab bars, and seats.
NLHC provides funding to eligible homeowners in the form of grants and repayable loans. Funding is limited to the costs associated with repairs. Persons with accessibility needs may receive a forgivable grant of up to $7,500. Repairs exceeding these levels may be addressed under a repayable loan of up to $10,000 [$13,000 in Labrador].
Yukon
The Accessibility Enhancement Grant program offers one-time grants to homeowners and landlords for improving the accessibility of people's homes and rental units. Grants of up to $25,000 per unit and up to a maximum of $50,000 per multi-residential buildings are available.
Nunavut
The Senior Citizen Home Repair Program (SCHRP) provides assistance to senior citizens (60+) throughout Nunavut who need to repair and/or adapt their homes in order to ensure their continued safe occupancy, and/or to assist with difficulties they encounter with daily living activities. The assistance comes in the form of a grant, to a maximum amount of $15,000, plus freight costs. One of the applicants must be at least sixty years of age and have resided in Nunavut for at least two years.
 Follow 'john.canadiancontractor_' on Instagram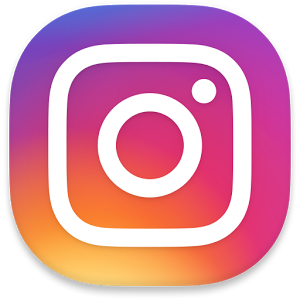 Follow John on Twitter….@john_bleasby



---
Print this page
---
24 Comments » for Senior/mobility renovation grants and loans across the country