News
Final report on Western Canadian drywall tariff released: The 43 per-cent solution
CITT proposes a multi-faceted approach to resolving the drywall issue
---
Print this page
---
January 20, 2017 by John Bleasby
The much-anticipated Canadian International Trade Tribunal report detailing the reasoning behind the recommendation to reduce drywall tariffs in Western has been released. It is complicated series of analyses and proposed solutions, attempting to deal with concerns regarding regional price competition going forward and the significant harm to the building trade since the imposition of provisional tariffs (up to 275%) in September 2016. Basically, the new tariff rate will be 43%. However, there's more to it than just that.
For the full CITT report, CLICK HERE. In the meantime, here is a summary.
A refund of some tariff amounts already collected
The CITT acknowledges the great harm to "downstream users" as a result of the sudden imposition of the high provisional tariffs in September 2016. It suggests issuing "temporary reimbursements" to "cooperating importers whose average dumping duty has decreased in the final determination. Any remaining provisional duties collected by the CBSA will be retained by the government. These retained duties could be used to reimburse downstream users, such as builders and contractors, for the additional costs incurred by the September and October 2016 price increases", even those by domestic manufacturers. "They [builders and contractors] should not be penalized for having supported the domestic gypsum board industry," the CITT report says.
A tariff holiday until July 4th, 2017
The CITT suggests that a short-term tariff holiday start immediately and extend to July 4th, 2017. This  would be "a potential temporary remedy to future unintended revenue loss for the downstream builders and contractors [and] would be to restore some measure of price stability," allowing those users "to complete current and ongoing projects at previously determined price levels and would also provide predictability in setting a date for the next announced annual price increase."
To discourage any unusual shipments of product into Canada during the holiday period, the CITT proposes a formula using imported volumes and importer market shares in 2013 as a baseline, a period during which it says was "arguably untainted by dumping." How these figures will be monitored and calculated, and who would do this,  was not outlined in the report.
CITT respects CertainTeed's Western Canada manufacturing efforts, however …
The CITT suggest the new tariff "gives some but not unreasonable protection to CertainTeed Gypsum Canada (CTG). However, continuing the full application of the provisional high duties "risks making U.S. imports uncompetitive in Western Canada, driving U.S. imports out of the market," the CITT says. "This would very likely reduce competition in the market and leave downstream customers with fewer choices," and "could allow CTG to raise prices further, well above [CTG's] already announced 30 percent price increase. Such a price would allow CTG to earn a return on sales in Western Canada well above the average return of companies within the Saint-Gobain organization in any country, and drive gypsum board prices even higher." (CTG is a wholly-owned subsidiary of the French-based, global building products company Saint Gobain.)
Consumers will ultimately pay the prices of any tariffs
Once the tariff holiday concludes and the market returns to some form of stability in mid-2016 and thereafter, the CITT suggests that end users and consumers must adjust to any cost increases that occur over time. The CITT claims drywall is not a significant cost component in a new house, and a small part of other factors that currently cooling the housing market. On the other hand, they argue that eliminating the tariff completely would "lead to a resumption of injurious dumping of gypsum board in Western Canada."
Mercy for Fort McMurray…an extended tariff holiday
There was great sympathy expressed for the residents and business owners of Fort McMurray, particularly those who were under-insured. "Any houses [that] were under-insured, higher gypsum board costs may take away from other insurance funds available for other building components, contents and living expenses reimbursements," the report says. "As part of that effort, the federal government may wish to consider forgoing revenue from the duties collected on the import of gypsum board beyond July 5, 2017, in order to compensate individual citizens and businesses that are not fully insured and need to rebuild their properties in the disaster area of Fort McMurray and the region." Given that the Regional Municipality of Wood Buffalo officials estimate that re-building period to be as long as three years, the CITT recommends an extension of the tariff holiday to December 31st, 2019 for affected home owners. No details were given as to how those affected might apply.
There is certain to be reaction from those speaking for the home building, home renovation industry, and the drywall supply and installation industry. Canadian Contractor will monitor those comments and report them as appropriate.
How did this story get from here to there?
Read our previous coverage…..
Drywall tariffs may be reduced although remain: CITT preliminary report
Workers' union decries "evils of dumping"
'Dump the tariff!' Empire strikes back!
Drywall costs soar 80% in Western Canada
How Western Canada's drywall tariff is impacting prices
 Follow 'john.canadiancontractor_' on Instagram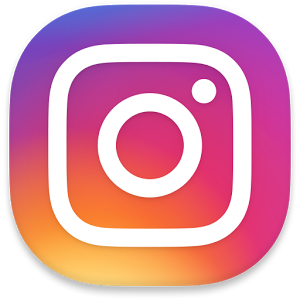 Follow John on Twitter….@john_bleasby


---
Print this page
---
Related
1 Comment » for Final report on Western Canadian drywall tariff released: The 43 per-cent solution