John Bleasby
Western Canadian drywall prices to drop 32 per cent after tariff reductions
Canadian Contractor
$12 million of tariffs previously collected will fund Fort McMurray's rebuild and possible rebate programs
Federal Finance Minister Bill Morneau was in Fort McMurray, Alberta this week to officially announce much-anticipated tariff relief on U.S. drywall imports entering the Western Canadian market, reductions that will vary by product and manufacturer. However, the overall result is that imported drywall products should experience price reductions of more than 32 per cent. According to the Minister's statement, the tariff reductions are intended "to maintain competitive conditions in the Western Canadian drywall market and reduce potential supply shortages, while ensuring a reasonable return on sales for domestic producers."
Provisional tariffs, as high as 275 per cent on some products, were imposed in September 2016 by the Canadian Border Services Agency (CBSA) as a result of a complaint lodged by Certainteed Gypsum Canada (CTG), the sole gypsum board manufacturer in Canada's West. CTG is a wholly-owned subsidiary of Saint-Goblin S.A. of France.  The company had successfully demonstrated that a number of their American competitors had been selling drywall product into the Western market at prices below pricing available in the United States. Those actions fit the definition of 'dumping' under international law.
However, the high provisional duties caused immediate supply disruptions and soaring prices in Western Canada. Particularly sensitive to high prices and shortages has been Fort McMurray, Alberta, still reeling after devastating wild fires last spring. The Canadian International Trade Tribunal (CITT) deliberated in December 2016 to hear both support for and challenges to the tariffs, ultimately recommending reductions and relief programs in their January 2017 report.
Fort McMurray, and perhaps builders and contractors to receive relief
In fact, the Minister promised that approximately $12 million of tariff revenue collected by the CBSA from September 2016 to January 2017 will be used to "provide specific monetary relief for Fort McMurray residents who are rebuilding their homes as a result of last year's wildfires, as well as builders and contractors in Western Canada adversely affected by higher drywall costs." No details were provided concerning how builders and contractors might receive their relief, although it may be via the Western Economic Diversification Canada starting in mid-2017. The CITT had recommended rebates to purchasers and a short-term tariff holiday as possible compensatory relief methods.
The tariff levels will vary, based on exporter behavior
Also less clear is the exact amount of duty to be assessed on U.S. product going forward. David Barnabe of Finance Canada, told Canadian Contractor that under Canada's trade remedy system, the amount of anti-dumping duty payable is equal to the difference between the "normal value" and the "export price". Normal values had been calculated earlier by the CBSA during its anti-dumping investigation in the fall of 2016 based on the price of the good sold in the exporter's home market or cost of production. Importers can in future avoid anti-dumping duties by importing goods that are priced at, or above, that normal value. At the same time, if exporters choose to drop their prices below those normal values, the tariff will be raised to compensate.
Prices will never return to previous levels
Although the promised 32 per cent reduction in drywall prices should be welcomed, prices will not be returning to pre-September 2016 levels. Canadian Contractor surveyed markets across Canada immediately after the provisional tariffs went into effect last fall and found that in three Western Canadian markets, prices of standard drywall (8' x 4' x ½") had increased by as much as 80 per cent. A reduction of 32 per cent from those levels will still leave prices more than 20 per cent higher than before.
The CHBA is pleased. Certainteed Gypsum Canada and union workers maybe not so much
Nevertheless, the Canadian Home Builders' Association (CHBA) was quick to praise the announcement. "Through an unprecedented accelerated inquiry, and with its announcement today, the government recognized that the imposition of the original drywall duties, which were at exorbitant levels, was contrary to Canada's economic, trade and commercial interests," said Kevin Lee, CHBA CEO. "Our Association and its members commend Minister Morneau and the government for taking expeditious action with respect to the cost impact of the duties on the actual users of drywall."
However, both CTG and the union representing their workers had argued at the CITT hearings in December 2016 that any tariff reductions would put CTG's Western Canadian operation at risk and potentially cost union workers their jobs. However, the CITT ruled that continued high tariffs were in fact giving the company both an unfair competitive advantage and a level of profitability higher than any other similar operation in the Saint-Gobain's global operations.
Follow John on Instagram and on Twitter for notifications about our newest posts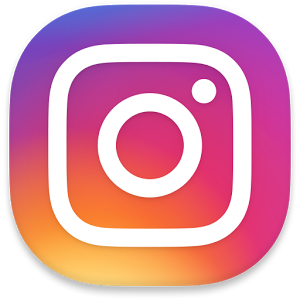 ---
Print this page
---
3 Comments » for Western Canadian drywall prices to drop 32 per cent after tariff reductions
1 Pings/Trackbacks for "Western Canadian drywall prices to drop 32 per cent after tariff reductions"