John Bleasby
Ontario's mandatory home energy audits: Boon or Boondoggle?
Canadian Contractor
Ontario realtors call it, "expensive, inefficient and risky"
There's a dramatic split in opinion between leading industry organizations regarding the cost/benefits of impending mandatory home EnerGuide audits in Ontario. The Ontario Home Builders' Association (OHBA) and Ontario Real Estate Board (OREA) seem to be going head-to-head, each with the interests of their respective members foremost in mind.
Ontario calls the program HER&D, or Home Energy Rating and Disclosure. It's based on similar audit programs found in some jurisdictions of the United States and in many countries in Europe. The province hopes to make HER&D mandatory in all homes, new or existing as part of Ontario's Green Initiative announced in 2009. The cost of the audits is to be paid by the government, at least initially.
The Ontario Home Builders' Association is fully on board
In Renovation 2016, a publication issued by the Ontario Home Builders' Association, praise for HER&D is lavish. "Anyone selling their home could theoretically command a higher price or, at the very least, help them keep up with the Net Zero Joneses living next door," writes author Mark Wesell. "The numerous spinoff benefits include increased jobs, while reducing energy demands and helping the province to meet its long-term conservation targets."
Wessel also references remarks by  OHBA Renovator's Council Chair Jamie Adam that, "HER&D could have a dramatic impact in terms of business opportunities for builders or renovators looking to either supplement the existing work they do or perhaps even specialize in this area."
"Expensive, inefficient and risky," says Ontario's realtors
To say this enthusiasm is not shared by Ontario realtors would be an understatement. "HER&D is an expensive, inefficient and risky way of reducing GHGs through the housing sector," Matthew Thornton, VP of Public Affairs & Communications – Ontario Real Estate Association (OREA) wrote in a statement sent to Canadian Contractor."HER&D is a big waste of cap and trade dollars and is one of the highest cost programs under the Climate Change Action Plan."
Thornton references a report from the Conference Board of Canada that suggests, "If the $250 million allotted to HER&D was reallocated to industry or business support programs it could result in at least 8 to 10 times the GHG emissions reduction." As an alternate to HER&D, the realtor association supports home energy retrofit rebate programs. Thornton argues that instead of encompassing all homes in Ontario, which is the mandate of HER&D, these programs could instead specifically target the 74 per cent of Ontario homes that were built in 1995 or earlier, the least energy efficient of all existing homes.
Just like buying a car, says OHBA
Stephen Hamilton of the OHBA told Canadian Contractor that his association, while supporting the HER&D initiative, recognizes that any roll out of the program over the next couple of years must address the training of licensed energy advisors. Given the limited number of energy advisors currently licensed, Hamilton feels it would make sense to launch the program in ways that meets current capacity, particularly emphasizing older homes. In that respect he is in agreement with the realtors.
However, Hamilton continues, saying, "I don't think capacity should be a barrier to implementing transformational change." He likens the home buying experience to that of buying a car, and how consumers can learn about the fuel efficiency of any vehicle available for sale. "It's common sense and only fair that home purchasers have the same transparency when it comes to purchasing a home."
Building code changes are sufficient to look after new home energy efficiency, says OHBA
From a business opportunity standpoint, Hamilton told Canadian Contractor, "There's a lot more opportunity with existing housing stock to produce energy efficiency gains," This is because there is already emphasis on new housing efficiency improvements through ongoing changes to building codes. The OHBA feels that the HER&D initiative, "really has the potential to be transformational in terms of how the renovation industry tackle climate change."
For new home builders, EnerGuide evaluations can start before construction begins, as explained to Canadian Contractor by Wayne Rowbotham of Enertest Corporation in Orillia, Ontario (see earlier article). Using sophisticated predictive software developed by Natural Resources Canada, EnerGuide evaluation of homes prior to construction has been an option for a few years. However, Rowbotham also told Canadian Contractor that long-term follow-through has not been consistent. He finds that the architects, designers and builders often show initial interest in pre-construction EnerGuide evaluations, but then drop it. They have difficulty absorbing the cost of extra work, the costs of the evaluation analysis service and any recommended energy efficiency improvements.
Ontario's roll out challenges real world practicalities
Rolling out an HER&D program starting in 2019, as the province hopes, would be a mammoth undertaking, in both cost and practicality. Those who issue energy evaluations using EnerGuide ratings require federal licensing through Natural Resources Canada. Given the number of homes affected each year, tens of thousands in Toronto alone, the question is; where will all these licensed energy advisors come from?
Rowbotham's company is one of only a handful of companies licensed to train energy advisors. "Right now, we have a shortage of qualified energy advisors," says Rowbotham. "It's a bit hard to launch it [HER&D] fully in 2019 because it's impossible to fill the necessary capacity that fast. It's generally a two-month turnaround to train an energy advisor." The skill set to become a licensed advisor also requires more than mere training, far more than that of, say, a home inspector. It takes experience in the construction industry. "You have to know construction and building science. You have to know how to use the software, and know what to recommend to a homeowner," explains Rowbotham.
Boon or boondoggle?
Many will find it easy to criticize Ontario's Green Initiative and the province's determination to launch HER&D as another vote-grabbing, opportunistic, feel-good program. It might be reminiscent of British Columbia's Step Code — expensive, misdirected and lacking key elements for practical implementation. Those who look ahead to a housing industry that fully embraces energy efficiency, see it as is part of the shape of things to come. Others might simply wish to "go with the flow," and see HER&D as nothing more than an opportunity to develop future business in the residential renovation industry.
Got feedback? Make your opinion count by using the comment section below,
or by sending an email to:
JBleasby@canadiancontractor.ca
Follow John on Instagram and on Twitter for notifications about his latest posts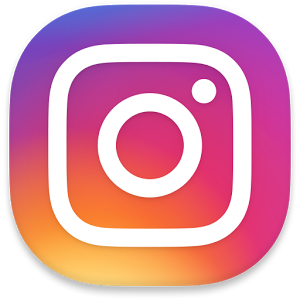 ---
Print this page
---
3 Comments » for Ontario's mandatory home energy audits: Boon or Boondoggle?