John Bleasby
Expect fines, jail time or both for defrauding consumers
Canadian Contractor
Two more Ontario contractors go down, examples of how not to conduct business
It seems obvious, yet so many contractors each year make the same mistake —taking large payments and not doing the work. When caught and convicted, it's not only costly in terms of fines and restitution payments, but it can mean the end of the business itself.
Where are these companies today?
Two recent court decisions in Ontario bring this this point home.
According to a Ontario Court Bulletin, Bruce Allen, owner of Bruce Allen Design of Toronto ON, was convicted earlier this month for taking a $38,800 payment in advance for "repairs and major renovations including waterproofing work" between March 2014 and July 2015. Allen failed to complete the job or provide a refund when asked. Although he received only a suspended sentence, Allen was ordered to pay $28,000 in restitution plus received a 24-month non-reporting probation order with a payment plan totalling $12,000. Today, there is no sign of either Allen or his company on the internet.
Fines, probation, restitution and yes,  jail time
It can be even worse than it was for Allen. Ronald and Dallas Nugent, owners of Sure-Loc Interlocking in Milton ON, were charged and convicted for, "Unfair practice, improper contract, and failure to refund under Ontario's Consumer Protection Act, 2002 (the act)," reads an Consumer Ontario news release.
Sure-Lock was hired to supply and build pool decking and provide landscaping. They accepted $32,100 in payments. According to the Ministry of Government and Consumer Services, the Nugents did some excavation before abandoning the job. The client asked for a refund, but none was given. The court handed down a 14-day jail term for both Nugents. In addition, the pair were given a 24-month probation period that includes an order stating that they may not accept more than a 15 per cent payment from customers before the completion of any work, along with an order to refund over $16,000 to the customer.
Not all online information is up to date!
Where are the Nugents and their company today? Sure-Loc Interlocking is shown as "Out of Business", according to the Mississauga Better Business Bureau website. The site also details a lengthy back-and-forth correspondence with an unhappy customer, which might have given a prospective consumer pause. The phone number shown on Google does not connect. Both Ronald and Dallas Nugent appear on the Ministry's Consumer Beware List, along with others who have come to the attention of the Consumer Protection Office.
Consumers can, of course, protect themselves by conducting prior research on the internet of the companies they are considering to hire. Sometimes that helps, but not always — not all sites show up to date information. For example, over at TrustedPros, Sure-Loc's company profile on still claims that, "Sure-Loc is a proudly fourth generation family owned company with one goal: to add value to your homes," and, "This is not just a job but our lives." The site also lists an address for the company in Oakville, ON, different than the original in Mississauga ON, but fails to indicate that Sure-Loc Interlocking is closed, or offers any advisories related to their recent convictions. The new phone number now shown is "not assigned." All three reviews are poor. Meanwhile on HomeStars, there were originally 19 reviews concerning the company's work and performance. Eighteen were negative while only one is positive. [author's note:  since the original publication of this story on March 14, 2019, Home Stars was contacted by Canadian Contractor magazine. The web service has since updated the listing, dropping all but 2 reviews — each over three years old — and noting that the company is "Out Of Business." However, there is no mention of any previous CPA convictions.]
Consumer protection laws are relatively similar across Canada
As in many provinces, the laws protecting Ontario consumers from contractors like Bruce Allen and the Nugents are severe. "Ontario's Consumer Protection Act, 2002 provides for fines of up to $250,000 for corporations per charge and $50,000 per charge for individuals convicted of offences," their information states. "It also provides for jail terms of up to two years less a day for each offence for individuals. The act empowers the court to order offenders to pay compensation or make restitution to victims."
Got feedback? Make your opinion count by using the comment section below,
or by sending an email to:
JBleasby@canadiancontractor.ca
Follow John on Instagram and on Twitter for notifications about his latest posts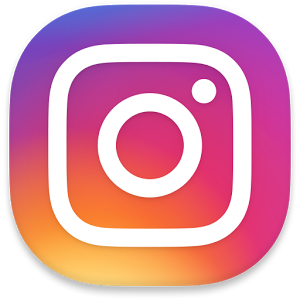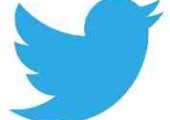 ---
Print this page
---
1 Comment » for Expect fines, jail time or both for defrauding consumers