Ottawa roofer fined $80,000 for fire that set two workers ablaze
No fire extinguisher on hand, no emergency procedures in place
January 29, 2019
---
By
John Bleasby
Two employees were set ablaze on a residential roofing project when the adhesive glue used in the installation of the roof membrane caught fire in July 2017. One worker received critical injuries, including burns to the arms, legs and torso. The other worker avoided serious injury, while a third escaped unharmed.
As a result, Ottawa Permanent Roofing Inc. was convicted last November and ultimately fined $80,000 at a sentencing hearing earlier this month. According to an Ontario government media release, "Ottawa Permanent Roofing was hired by a homeowner to supply and install a new roof on a two-storey residential home, including a second-storey balcony." There was no fire extinguisher on the balcony, no written emergency procedures for the project, and workers lacked an adequate means of egress from the balcony during an emergency," says the release. The company was not represented in court at the sentencing.
Convictions for serious safety violations
The company was found guilty of three violations of Ontario's Health and Safety Act.  Under Section 17 (1) of the Regulation for Construction Projects, "A constructor shall establish for a project written procedures to be followed in the event of an emergency and shall ensure that the procedures are followed at the project." Furthermore, under Section 52, "fire extinguishing equipment shall be provided at readily accessible and adequately marked locations at a project," and "at least one fire extinguisher shall be provided…where flammable liquids or combustible materials are stored, handled or used." The thirds violation was failure to provide, under Section 71 of the regulation, adequate means of egress shall be provided from a work area to permit the evacuation of workers during an emergency.
A company with a history of complaints
According to extensive files available on line from the Ottawa Better Business Bureau, Ottawa Permanent Roofing had a long history of complaints relating to contracts and refund service issues. "Consumers allege that Ottawa Permanent Roofing requests payment upfront for services but fails to complete the work and fulfill its contractual obligations," the Ottawa BBB says. "Consumers further indicate that requests for refunds are either ignored, or the company provides reimbursement in the form of a cheque, which is then dishonored as a result of having insufficient funds."
Ottawa Permanent Roofing Inc. opened in 2014, was incorporated in 2016, and had an alternate business name of 9590072 Canada Inc.. Named as company owner and customer contact was Ms. Hanan El Badry. When contacted by the Ottawa BBB concerning the numerous complaints, Ms. El Badry was initially cooperative, claiming that she, "personally reached out to every client and has made arrangements to have their roofs completed this spring, while some are going to be given progress payments through the companies lawyer as a sign of good faith until the work is completed in the spring." Nevertheless, the BBB report continues, "While the company endeavored to work with BBB, in efforts to eliminate the identified pattern of complaints, the pattern remains and no alternative steps have been taken by Ottawa Permanent Roofing."
A pattern of fraud led to dozens of charges
The Ottawa Police Service Organized Fraud Unit began investigating Ottawa Permanent Roofing in January 2018, according to fraudinottawa.blogspot.com. In early November 2018, they arrested and charged Ms. Badry (27) in Ottawa. An employee named Hugh Arnold (61) was arrested and charged in Kelowna, B.C. on a Canada Wide Warrant and placed in custody. Arnold had represented himself to customers himself as, "Anthony El Badry". Both were charged with 45 counts of fraud over $5,000 and four counts of fraud under $5,000. Each charge relates to an individual client. In fact, Ottawa Police had concerns that there were more victims unreported.
El Badry and Arnold were scheduled to appear in court in relation to the fraud charges last December. No trial date has been made available to our knowledge. As for the company itself, it is a moot point — a Google search conducted by Canadian Contractor on January 24, 2019 found that Ottawa Permanent Roofing has now "Permanently Closed."
Got feedback? Make your opinion count by using the comment section below,
or by sending an email to:
JBleasby@canadiancontractor.ca
Follow John on Instagram and on Twitter for notifications about his latest posts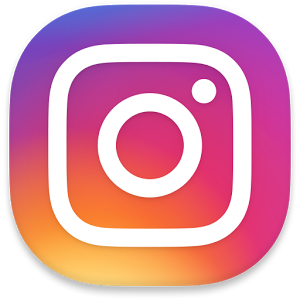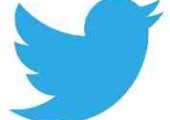 ---
Print this page
---
1 Comment » for Ottawa roofer fined $80,000 for fire that set two workers ablaze