Are residential contractors missing the boat on the refugee hiring opportunity?
Many new arrivals have construction experience but can't connect with the industry
March 21, 2018
---
By
John Bleasby
Recent reports of five Syrian refugees entering a masonry training course at the Skilled Trades College of Canada are heart-warming and gratifying on many levels. However, good news stories like this are too rare, largely due to a general lack of coordination between refugee placement programs and Canada's residential building industry. As a result there is a missed opportunity to the fill skilled workers vacancies facing the industry.
"Refugees/immigration is a good way to help address the skilled trade shortage," Casey Edge, Executive Director of the Victoria Residential Home Builders Association told Canadian Contractor. However, Edge points out the big difference between the commercial and large scale construction industry work and the residential home building sector. "The larger contractors hire their own crews while many single family home/renovation contractors sub out the work to small trades contractors," Edge said. "The skills can be quite different. Therefore, in the single family sector, it's important for these [placement] groups to also connect with the sub-trades, not just the builders."
Alix Hotenspiller is an Employment Coordinator with the Victoria Immigrant & Refugee Centre Society (VIRCS) on Vancouver Island who has seen some of the successes and misfires that have occurred since large waves of Syrian refugees started arriving in Canada two years ago. Hotenspiller identifies a number of issues that confront the new arrivals that impact their acceptance into the construction industry.
Language skills are critical
Language is near the top of the list. "People integrate languages at different speeds," Hotenspiller explained. "I may not be quick to learn Arabic, but my co-worker may pick it up quickly.  Having said that, I see newcomers from Syria and the Middle East developing English language skills quickly when it is relevant and applied, such as in the workplace.  English skills come quickly in real time exchanges on the job, and of course are reinforced through additional study."
Language skills play into work site safety, skills training and the ability to understand instructions. This in turn requires that employers appreciate an appreciation how unfamiliar the Canadian work environment  might appear to foreign arrivals. "The new workers need an orientation that pays careful consideration to safety. The existing crew/ supervisor will need an orientation to integrate the newcomers," she said. "New workers need to know that they can ask for help or clarification without a negative consequence. Managing expectations of both the employer and the employees is also critical."
Can smaller residential contractors adapt and be culturally accommodating?
Workplace culture is also something an employer needs to understand. Religious accommodation must be expected in terms of holidays, fasting and prayers, for example. Hotenspiller also points out that the often-crude language sued on job sites can be offensive to refugees who usually come from a conservative background.
One strategy favoured by Hotenspiller is "Job Carving", creating customized new jobs by carving off work from an existing job. She also has seen success with the concept of worker pods, where refugee workers with strong language skills are teamed with those with lesser skills, both working as part of a team of experienced Canadian tradespeople. The new worker with the stronger language skills can help the other pick up the worksite jargon faster and help navigate issue relating to workplace conditions and rules.
Unions have proven to be an important gateway into construction work for refugees
One way to understand why commercial construction has been more able to accommodate refugee workers than smaller residential contractors is to understand the role played by unions. However, it's also a double-edged sword for many new arrivals. On one hand, several unions across the country, such as those serving masons and commercial roofing, have shown support for refugee training and placement  programs by partnering with arrival and support groups. However, trade and union certification courses require a relatively high level of English proficiency. This can be an obstacle for many new arrivals. As a result they either spend considerable time in ESL courses, or become discouraged and move on to other job possibilities in order to support their families.
It would therefore seem that skills in non-union setting that do not require apprenticeship training would be the answer. However, the smaller scale residential building industry lacks clear connections to placement programs. Furthermore, smaller building contractors usually want to meet potential new hires directly, not through an agency placement. That brings up the need to have a corporate structure that allows time to meet and assess the skills an individual might bring to the company.
The potential is huge for those contractors willing to reach out
Mustafa Olio of the Refugee Jumpstart Program in Toronto has a couple of important points he would like to make to smaller building contractors looking to fill skilled trades positions. "Seventy per cent of refugees have a construction background, either the result of working in construction while in transit to Canada through Europe, or as their main source of income in their home country," Olio told Canadian Contractor. "Overall, and this is my personal estimate, of the entire group of refugees, about 40 per cent have worked in construction or have construction skills."
The second point Olio makes is the personal determination of refugees to find work to support their families, often against a backdrop of exploitation. "I've met hundreds of refugees in my work.  I myself have not seen one refugee who was offered a proper, meaningful job who then said, 'No.' However, I do hear of painters or other workers not being paid $14 or $15 per hour but only $9; the employer then comes back and complains that they were not really interested in the work, they don't show a passion for wanting to work. 'That's right,' I tell them. 'They don't show it because you are underpaying them!' "
There's no a straight path connecting refugee placement programs with smaller sized contracting companies. However, Olio makes a comment that should motivate contractors of all sizes to give serious thought to refugee job placement. "These refugees come to us from exceptional circumstances and are in so many ways exceptional human beings. Give them the tools and power to give back and you will see things that you would never see from anyone else, because they understand what it means to struggle."
Refugee placement programs are in place in all major centres across the country.  A few phone calls can help contractors determine if there is an opportunity to open the door to a meaningful life for a new arrival to Canada and at the same time, fill vital gaps in the skilled trades.
Got feedback? Make your opinion count by using the comment section below,
or by sending an email to:
JBleasby@canadiancontractor.ca
Follow John on Instagram and on Twitter for notifications about his latest posts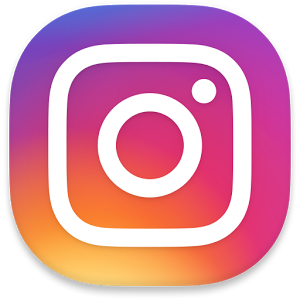 ---
Print this page
---
5 Comments » for Are residential contractors missing the boat on the refugee hiring opportunity?