Shocks to the system; An industry leader speaks out about electrical apprenticeships
How Ontario's apprenticeship programs are short-circuiting new entrants
December 12, 2017
---
By
John Bleasby
It's Electrical Week at Canadian Contractor! We will look at three issues dealing with the electrical trade: Problems with the apprenticeship training system; how Ontario's college training system failed an apprentice as a result of a labor dispute; and the bizarre case of a repeat 'fake electrician' offender sentenced to jail for nine months.
"It's flawed, it's highly flawed." Hanna Taylor, owner and operator of Toronto-based Hotwire Electric, didn't mince words describing Ontario's electrical apprenticeship program in conversation with Canadian Contractor earlier this month. As a successful and award-winning electrical contractor in a highly competitive market, Taylor looks for young and highly skilled electricians to meet the demands of her growing business, and trains apprentices from the start. But Taylor believes there are serious problems with the way the program is running.
"It's all messed up"
"It takes 9,000 hours for a Canadian apprentice to be able to write the electrical licensing exam," Taylor explained. "The politicians say, 'Get more kids into trades.' So kids are coming straight out of high school; they come here, and we train them at the first level." There are three levels of schooling as part of the apprenticeship program: basic, intermediate and advanced. According to Taylor, it can take a year or even longer to get into the first block of classes. Students are required to both work in the industry and leave their jobs to attend classes for eight to 10 weeks at each stage. "Sometimes they'll get all three blocks back to back to back. Or they might get one block after three years of employment and won't get the last block of school until after five or six years. It's all messed up. There's no rhyme or reason; they're just a number. There's no timeline."
Walk in from outside, and short-circuit the system
That's not the only problem, however. Taylor is equally upset with exemptions allowed to those applying to be licensed electricians arriving from outside Canada. "If someone has a letter from some other country saying they were an engineer or a technician of some sort, they can walk into Canada with their employment resume, claim they've been in the field for say, ten years, and ask to take a challenge exam despite not having touched a single tool in Canada."
"We're talking electrical! We're talking life and death!" 
"The ministry will overlook the 9,000 hours required for Canadians, and let that person write an open book, multiple choice exam. That means they'll read the code book on their own and maybe have a translator to sit in the exam room with them. If they get over 70 per cent, they're in; they've got their ticket! Maybe they're book-smart, maybe he opened the book and got lucky."
What can result are ticketed electricians willing to work at a far lower hourly rate than those Canadians who have graduated with the full 9,000 hours. "Some of them will come to me and say, 'Hey, I just want $17 dollars an hour, I'm licensed.' But they've never touched anything in Canada. Zero hands-on experience. It's insane!"
As an electrical contractor with multiple crews on all sorts of jobs, Taylor sees nothing to gain from such undercutting. "I don't think that at $17 an hour you're saving anything. That ticket means nothing to me. To be an electrician you can't just have theory; you have to have practical experience."
Does the current system create robots?
That isn't to say the current program for Canadian is perfect either. Taylor feels the system lacks the oversight that ensures apprentices are receiving the variety of work during their training to be competent in their trade. "The system is creating robots. It's assumed that the apprentice has been exposed to 9,000 of different scenarios. But the truth is, some of the high-rise guys will take a level one apprentice and have him run conduit and 'slab work' as it's called for five years, never expose him to services and upgrades, different panels, plugs, roughing-in residential. After 9,000 hours of creating a robot, that's he all knows is how to do. But he can go and write his exam for his ticket. That's also wrong!"
Taylor says there used to be log books to check off the variety of experiences an apprentice had been exposed to, and ministry representatives who would visit their work to talk to employers to get feedback on the apprentice's progress. Not any more, she said.
Hiring practices have changed with downloaded responsibilities
It's changed the way Taylor hires for Hotwire Electric. "I used to ask applicants to submit a resume. We'd do an interview. Now, an interview means nothing. Resumes mean nothing. Someone coming to me saying they're a fifth term apprentice with 9,000 hours means nothing now. I send them to a site where they do a full trial day on the spot with one of my lead guys, a job site where I know we're doing a number of different things, not just hanging lights or something very basic. It's the only way I can know if what they can do matches their resume. I'll be able to see what skills they actually have, how fast they work, if they work clean, if they know the code, if they can foresee issues — everything a fifth term who's about to get their license should know. To me, a licensed electrician is a leader, someone who can work by themselves and also teach and train an apprentice underneath them.
The responsibility for verifying skill levels that was once the ministry's in fact has been downloaded to employers like Taylor. "There's no follow-up. I feel the authorities just want two things: The Ministry of Advanced Education and Skills Development wants tuition from the students; The Ontario College of Trades wants money for their apprentice card. All they want is money."
Part Two:
How an aspiring electrical apprentice was shafted by the Ontario's College Teacher's strike
Part Three Thursday:
Meet Richard 'Sparky' Hazel. His tale of fraud & deception will scare you!
Got feedback? Make your opinion count by using the comment section below,
or by sending John an email:
JBleasby@canadiancontractor.ca
Follow John on Instagram and on Twitter for notifications about his latest posts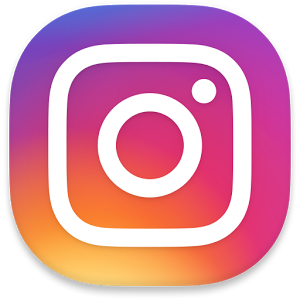 ---
Print this page
---
2 Comments » for Shocks to the system; An industry leader speaks out about electrical apprenticeships