The inevitability of residential prefabrication (Part 1)
Three factors that point to a dramatic change in the future of Canadian home building
April 12, 2018
---
By
John Bleasby
This is the first a three-part series that will consider alternatives to the way many contractors approach a home building project. We start by examining the three major factors that might impact the way Canadian homes will be built in the near future.
Residential contractors looking to develop their business plans over the next ten or more years may already be feeling the winds of change. The breezes are blowing from a number of directions at one time and seem to point one way — towards an increased level of prefabrication in residential construction. But don't get the wrong idea; custom high-end homes featuring state-of-the-art designs and materials will not disappear. However, the decades-old, semi-bespoke method of stick construction used for most new Canadian home builds may not be viable in the long term.
1. The skilled trades crisis
It's pretty obvious to anyone currently hiring in the industry that the number of retiring skilled tradespeople is not being matched by the number of younger men and women entering the trades. This reality is being addressed through community colleges, labour unions and high school programs and competitions, but will it be enough? Awareness is one thing, but making a skilled trades career appealing to a generation that imagines itself as worker bees in cubicle farms is another.
Here's what well-known skilled trade TV personality Paul Lafrance told Canadian Contractor recently. "Necessity is the mother of invention. Sooner or later and unless this changes, with all the retiring generation and with everyone having gone into computers or non-trades, we'll be looking at a crisis. The reason this has taken years and years is that there's been this stigma attached to the trades that was stupid."
And it's not just about the more refined, artisan elements of home finishing like masonry and carpentry. The issue of an impending skilled trades crisis impacts production and custom builders alike at the most fundamental level. In fact, the industry may have to start replacing the term "home construction" with "home assembly" if the labour shortage persists. The fact is, prefabrication requires less labour.  As Jennifer Weartherston of award-winning builder Reid's Heritage Homes of Cambridge, ON told Canadian Contractor, "There's definitely going to be a requirement to change the way we build. We're going to be driven by the skilled labour force as framers become more expensive and harder to find. Those who are willing to be skilled labour will prefer to work in a protected environment
and out of the elements. After framing in minus 30 degree weather plus wind-chill, the controlled factory environment will look more appealing."
2. Net Zero Energy
So much has been written about NZE that readers could be forgiven for yawning. You are advised not to yawn, however. NZE-ready requirements by 2030 — even sooner in some jurisdictions — are a fact of life. Concern for the carbon footprint created by buildings, homes in particular, is simply not going to go away. This is already impacting residential building in many ways, not the least of which is the way homes are designed from the ground up. There's more to come. Simple stick frame construction, so popular for decades, requires more than a Band-Aid solution to meet the required increased energy efficiency levels of the near future — it requires a new approach. That approach points, in part, to component manufacturing in a more controlled environment as opposed to the blustery winds of a Canadian winter from the simple standpoint of consistent quality control.
Given the variances that can occur from one build to another among different crews involved across a development, the controlled environment of a factory offers consistency advantages. Let's go back to Reid Heritage Homes, the three-time NZE Builder of the Year winner at the EnerQuality Awards. This production home builder has recognized that changes have to occur. Here's what Ms. Weatherston told Canadian Contractor about the NZE challenges her company foresees. "There needs to be more training on the tools and an increased understanding the importance of air sealing, proper flashing around windows to prevent water ingress that results in walls taken longer to dry, for example. You can mandate it, but if builders start taking shortcuts in order to deliver that product without understanding the envelope and the unintended consequences, then we're going to have significant failures."
3. Housing affordability
Canadians love owning a home. It's part of our country's psyche and is unlikely to change. As a result, the Canadian home building industry has become a multi-billion dollar industry employing hundreds of thousands of men and women, and generating enormous tax revenue for governments at all levels. However, with increased costs due to NZE mandates, ever-increasing land costs, government taxes of various sorts including new speculation taxes, keeping home ownership within the reach of Canadians will be a challenge. It's all the more reason for builders to explore ways of becoming more cost-efficient in order to stay competitive and affordable
As Ms. Weatherston told Canadian Contractor, "We as an industry have to recognize the need to build homes more affordably and faster. There are huge efficiency gains to be made between the design and execution of the home in a factory setting, not to mention waste reduction."
Steffen Fuchs, a partner at research firm McKinsey & Company, recently spoke at the World of Modular conference in Hollywood, Florida. As reported in the U.S. on-line publication Construction Dive, Fuchs described how the agriculture and manufacturing sectors have seen productivity gains upwards of 1,000 per cent since the 1940s. However, over the same period up to 2016, the construction industry has lagged behind at only six per cent productivity growth. "Ninety-eight percent of projects run over cost and over schedule. But we found that every single increase in productivity increases margin," Fuchs said. "If we address cost issues and schedule issues we actually see productivity goes up, which means margins go up, which probably means we all make more money." Prefabrication hits those points dead on.
Those are the winds that are blowing —ignore them at your peril! However, forward-thinking contractors interested in learning more about the possibilities of prefabrication of home elements may want to stay tuned as we introduce some concepts regarding prefabrication that could shape the future of Canadian home building.
Read the rest of this series:
Part 2: Wood frame panelization cuts time on the site, and more
Part 3: Structural Insulated Panels (SIPs) may be the answer for the residential housing industry
The next two parts of this series will look at Wood Frame Panelization and Structural Insulated Panels (SIP's)
Got feedback? Make your opinion count by using the comment section below,
or by sending an email to:
JBleasby@canadiancontractor.ca
Follow John on Instagram and on Twitter for notifications about his latest posts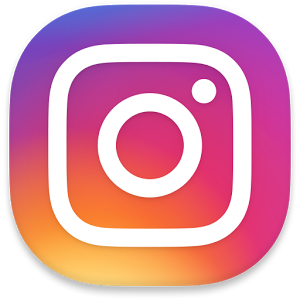 ---
Print this page
---
1 Comment » for The inevitability of residential prefabrication (Part 1)