John Bleasby
Will Doug Ford offer deliverance from Ontario's apprenticeship ratio fiasco?
Canadian Contractor
While other provinces reduce ratios, Ontario is out in left field
There must be something very special about being an apprentice in Ontario, something totally unique in the entire country that requires overwhelming supervision of those apprenticing in a skilled trade. How else to explain Ontario's out-of-step ratio requirements for apprentices and journeymen? Many hope that Ontario's new Progressive Conservative government under Doug Ford will act on what it has been saying in opposition for years and fix the problem, and maybe disband the Ontario College of Trades (OCOT) at the same time.
A national comparison of apprenticeship programs across the 13 provincial and territorial jurisdictions reveals that most are fairly close in key areas. For example, most require four terms of training with total training overall of 7,200 hours. (British Columbia, the Yukon and North West Territories are slightly less.)
Ratio requirements are dropping across Canada
Every labour department across the country speaks publicly about the need to ensure a steady, if not increasing, flow of new apprentices into the skilled trade workforce in order to replace future retirements and to encourage the growth of industries. In response, most provinces have maintained a 1:1 apprentice-to-journeyman ratio during, for example, the carpentry training period in recognition of the importance of bringing a new generation of skilled trades on-stream. Alberta has actually dropped their ratios, allowing one journeyman to oversee two carpentry apprentices. Some allow even more. A representative for Alberta's apprenticeship program put it this way; "With the number of retirements expected over the next ten years, why would we have ratios that can't keep up with required replacements?"
First some background
In Ontario, apprentice-to-journeyman ratios in 33 trades are mandated through the Ontario College of Trades (OCOT). There may not be a more reviled government organization in the entire province. Independent builders, tradespeople and educators alike all turn red and let the invectives fly whenever OCOT is mentioned.
According to OCOT, "journeyperson-to-apprentice ratios exist in certain trades to ensure the safety and quality of on-the-job training of apprentices, while providing for the future skilled labour needs of industry." If that is to be believed as the sole reason, there must be something very risky about working in Ontario versus anywhere else in Canada to justify the high ratios.
OCOT, however, begs off from any responsibility for setting the ratios. According to OCOT, their mandate is simply to police the ratios by storming job sites and ensuring ratios are being maintained, and to collect annual registration fees from anyone they can along the way. "Ratios are determined not by the Ontario College of Trades," they say, "but by independent Review Panels that follow a criteria-based process involving industry and public consultation — a process that occurs every four years." Since the last review was in 2014, a review must take place this year.
Who sits on this review panel? "Panel members are drawn from a Roster of Adjudicators that are appointed and maintained by the Appointments Council," OCOT says. "The panel members are individuals who are capable, neutral and impartial." However, no names or affiliations of current panel members are posted, so it is impossible to asses their objectivity. However, there is little question that the high ratios set by the review panels result in a bottleneck that limits the volume of apprentices in Ontario and keeps wages high.
Ontario stands tall and alone in left field. That's not a good thing
"I just had a young man in my office from B.C.," said Gloria Evans. "I was flabbergasted when he said it was so much easier to get into an apprenticeship out West." Evans is with Employment Ontario, and works out of Georgian College north of Barrie, Ontario as the go-between for area employers and apprentices. In fact, she shouldn't be surprised at all given Ontario's unjustifiably high and restrictive ratios for key trades within the residential building industry.
Take carpenters, for example. Ontario employers sponsoring carpenter apprentices are required to have one journeyman for the first apprentice. However, a second apprentice requires three additional journeymen, and a third apprentice requires four additional carpenters. "For a company of 20 people, this is really difficult," one Ontario contractor explained. "Many companies just wouldn't have the numbers to be able to take on apprentices." This formula is by far the most restrictive found in any province or territory and applies to many other key home building trades as well.
A history of OCOT opposition
The Ontario Progressive Conservatives while in opposition have long argued against OCOT and the ratios they supervise. Several years ago, then-leader Tim Hudak wanted the high ratios in some skilled trades reduced to 1:1. He used the analogy of teaching hospitals, where one did not see multiple doctors crowded around one resident.
The entire existence of OCOT was also criticized at that time by former Simcoe MPP Garfield Dunlop (PC), a plumber by trade and owner of a family plumbing contracting business north of Toronto. Alluding to its grand title of "College", Dunlop told media that OCOT doesn't actually train anyone and simply feeds a bloated middle-management in the civil service. Dunlop went on to tell TVO that OCOT "is an expensive duplication of a service that is already provided by the Ministry of Labour, Ministry of Training, Colleges and Universities, Electrical Safety Board, Public Health and all building officials." In terms of what the trades get for their annual registration fee, he continued, "What do tradespeople get for their money? Absolutely NOTHING."
Time for Ontario's new Progressive Conservative government to act
Most business owners in Ontario felt the province dodged a bullet when the PC's under new leader Doug Ford won a majority in the province's election earlier this month instead of the NDP. Ford made a number of populist promises — reducing Hydro rates, amending sex education in publicly funded schools, new subways for Toronto, lower taxes. However, he said nothing about the skilled trade issue in Ontario. In the residential building industry, where most companies employ less than 20 people, top heavy apprenticeship ratio requirements simply hinders apprenticeship training — about 80 per cent of that training requires onsite employment.
The gauntlet is dropped
After years of Liberal rule in the province, many feel now would be a good time for the business-oriented Progressive Conservatives to put Ontario back in line with the rest of the country by making apprenticeship training and hiring a practical possibility for the small businesses that are the foundation of Ontario's residential building industry.
Got feedback? Make your opinion count by using the comment section below,
or by sending an email to:
JBleasby@canadiancontractor.ca
Follow John on Instagram and on Twitter for notifications about his latest posts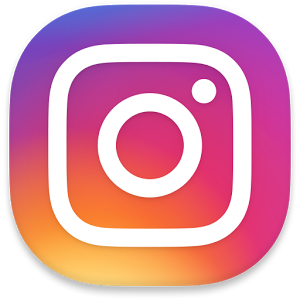 ---
Print this page
---
4 Comments » for Will Doug Ford offer deliverance from Ontario's apprenticeship ratio fiasco?