Ontario government to revamp apprenticeship system and "wind down" Ontario College of Trades
The "Making Ontario Open for Business Act" will reset Ontario's journeyperson to apprentice ratio at one-to-one
October 23, 2018
---
By
John Bleasby
TORONTO (Oct. 23, 2018) – The Ontario government is introducing legislation to replace parts of Bill 148, a labour bill passed by the previous Liberal government just before this past spring's election. The replacement bill is being called the Making Ontario Open for Business Act.  For those in the residential construction industry, these changes would, if passed by Ontario's Legislature, represent a dramatic overhaul of apprenticeship training in the province, as well as addressing other labour issues. As part of the process, Doug Ford's government says it will "wind down" the Ontario College of Trades.
"Ontario's Government for the People is helping employers and workers to better fill the demand for skilled trades and apprenticeship jobs and bringing quality jobs back to Ontario by cutting red tape," a government news release says. "The province is taking the first steps to modernize and transform Ontario's skilled trades and apprenticeship system. The current regulatory burdens placed on employers and apprentices create barriers to apprenticeship, making it difficult for Ontario to keep up in training the skilled tradespeople that will be demanded by the economy. About one in five new jobs in Ontario in the coming years are expected to be in trades-related occupations."
Apprenticeship ratios to revert to 1:1
Key to the changes proposed is a change to the apprenticeship ratios in Ontario that will reduce ratios of journeymen to apprentices to 1:1, bringing them in line with most other provinces in Canada. "Currently, Ontario's ratios are among the highest in Canada, limiting the number of apprentices an employer can train relative to the number of journeypersons they employ," the release continues. "Ontario's journeyperson to apprentice ratios likely contribute to the higher costs seen in the construction sector. For trades that are subject to ratios, the change to a one-to-one journeyperson to apprentice ratio would simplify and streamline how employers can hire and oversee apprentices, reduce costs and provide more flexibility for employers. Setting a single, lower ratio would better align Ontario with other provinces and territories in Canada."
CLICK HERE to read the full release
Winding down the Ontario College of Trades
"Apprenticeship in Ontario needs to be modernized and transformed to better meet the needs of apprentices, employers and industry," the media release continues. "As part of the government's commitment to reduce unnecessary regulatory burdens, and to modernize apprenticeship in Ontario, the government is proposing to wind down the Ontario College of Trades. The government intends to develop a replacement model for the regulation of the skilled trades and apprenticeship system in Ontario by early 2019."
Proposed changes greeted with enthusiasm by industry associations
The proposals were greeted enthusiastically by the Merit OpenShop Contractors Association, a member-driven organization representing Ontario's open shop construction sector which, according to its website "advocates and supports sound legislation and regulation which is fair to both employers and employees in the areas on labour relations, apprenticeship training, worker's compensation, and safety."
"Reducing the ratio system to 1:1 will allow our member companies to immediately hire additional apprentices," said Michael Gallardo, Merit Ontario Executive Director. "A lack of workers is the number one issue facing my members and this policy change will significantly help them find and train those workers."
"This is a great day for Ontario's skilled workers and employers," said Sean Reid, Vice President and Regional Director, Ontario, for the Progressive Contractors Association of Canada (PCA). "For many years PCA has been a strong advocate of bold action to remove barriers so that far more people can pursue skilled trades careers. We're pleased the Ford government heard the call of workers and employers across Ontario by taking bold steps that will put thousands to work in skilled trades jobs throughout our industry and will lead to the development of the next generation of our skilled trades workforce."
More labour reform proposed
There's more to the proposed changes than apprenticeship ratios and OCOT. Jim Wilson, Ontario's Minister Responsible for Red Tape and Regulatory Burden Reduction, joined Laurie Scott, Minister of Labour and Merrilee Fullerton, Minister of Training, Colleges and Universities, to announce further regulatory and legislative changes that, if passed by Ontario's Legislature, will make it easier for Ontario employers to hire and make it easier for workers to find jobs and grow their careers in Ontario.
"When it comes to the economy, being 'For the People' means keeping and growing good jobs right here in Ontario," said Wilson in a second media release. "This will not happen on its own. Instead it starts with cutting the unnecessary red tape that is driving jobs and investment out of our province."
CLICK HERE to read the second Ontario news release
"As part of the additional reforms the Ministers announced that the government would take immediate action to repeal much of the burdensome, job-killing red tape imposed by the previous government through the notorious Bill 148. These reforms include maintaining Ontario's current minimum wage at $14 per hour until 2020, to be followed by increases tied to inflation." The government also will replace sections of Bill 148 that impact all workers in Ontario. "For the first time in Ontario's history, workers will be able to take up to three days for personal illness, two for bereavement and three for family responsibilities," the media release says. "Current provisions for domestic and sexual violence leave will be maintained, which is a valuable protection for employees. The proposed reforms will also reduce the red-tape burden around scheduling while updating the Labour Relations Act."
More details will follow once legislation is passed. Canadian Contractor will be standing by.
Got feedback? Make your opinion count by using the comment section below,
or by sending an email to:
JBleasby@canadiancontractor.ca
Follow John on Instagram and on Twitter for notifications about his latest posts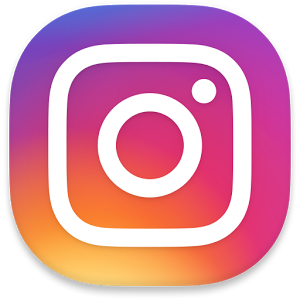 ---
Print this page
---
11 Comments » for Ontario government to revamp apprenticeship system and "wind down" Ontario College of Trades