John Bleasby
Why 'Design-Build' might be the path to your company's future success
Canadian Contractor
It's not a new concept, but one that will differentiate your company in a hyper-competitive marketplace
What is today called 'Design-Build' in fact goes back centuries. Back then, the term was 'Master Builder,' the combination of engineer, architect and contractor. The Master Builder offered a truly integrated service to his client.
"Over the years, the design and construction industry has shifted from a culture of cooperation, teamwork, trust and mutual respect to one of fragmentation and at times inefficiency," says the Canadian Design-Build Institute in their Design-Build Practice Manual. And yet never before has the Master Builder concept been so important as today, given the competitive nature of the residential contracting industry across the country.
What does 'Design-Build' mean?
"Design-build project delivery is a single source for design and construction that includes a comprehensive process including planning, design and construction required to execute and complete a building facility or other type of project," says the Institute. The advantages for residential contractor are evident.
Consider for a moment the situation as you, a build-only contractor, find yourself one of several bidders for a new home or renovation project. The client already has some plans drawn up. They might be only preliminary sketches, but even if they are more than that, you are expected to take the time to go over what information is available, invest your valuable time assessing the viability of certain design aspects from a construction standpoint, and then price it all out. The obvious problem is that you may not have all the information you need to complete a fair estimate. You have no idea how your efforts will compare apples-to apples to the estimates of those you might competing against. You might be inclined to be very complete, but you don't know if the competition will be so diligent. And after all that, you may not get the job at all! All that investment of your time has come to naught. It's an all-too-common scenario for many build-only contractors.
Collaboration of design and build functions means a more unified flow
What design-build offers the client is this: "A single contract between the Owner and the Design-Builder… A single point of responsibility for both design and construction issues," says the Canadian Design-Build Institute. "This characteristic changes everything.  When the owner deals with only one design-build entity, the roles of designer and constructor are integrated. This one entity leads a unified flow of work from initial concept through to completion."
This collaboration achieves significant benefits for both the client and the contractor. For the client, there is the obvious advantage of having that one person to deal with. Project communications will run more smoothly and there is a far better chance of being on time and on-budget.
For the contractor, design-build offers much more. First, there is the opportunity to learn through the design phase exactly what the client wants, and the size of their budget. Secondly, it allows the design of the project to suit the contractor's style of construction and to utilize the skills within his team to full advantage. And thirdly (although there are more), the design-build approach means that you develop a relationship of trust with the client's right from the start, making it unlikely that they would ever consider dealing with anyone else.
Shop for contractors? You bet! For designers? Not so much!
Clients love to shop around for contractors when building or renovating. That's what Mike Holmes told them to do, right? How often do they shop around with such intensity for architects or designers? Not often at all! Getting on-board with a client's dream project at the very beginning also has immense advantages in terms of getting paid without dispute, reducing the number of change orders, or having awkward discussions when things get more expensive, or take longer, than the client had imagined.
There is also the opportunity to get paid for the design itself. Separating your design costs from your build means you can rightfully ask to be paid for your initial time and effort up front. In the unlikely event the prospect then takes your design elsewhere, at least you have been paid for your work to date.
Getting into the design-build mode of doing business may be a new and somewhat intimidating prospect for a contractor. Over the next few weeks,  we will explore different ways for your build-only business to offer the design component, either through creating an in-house design operation over time, or by making a strategic alliance with an outside designer with whom you can work cooperatively. We'll look at the various approaches taken by successful design-build contractors who, like you, had to figure out how to make this important business change.
Also Read….
Paul Lafrance on the importance of charging for designs
Kate Campbell makes Design/Build a priority
Bringing design services in-house paid off for Toronto contractor 'Men at Work' 
 Follow 'john.canadiancontractor_' on Instagram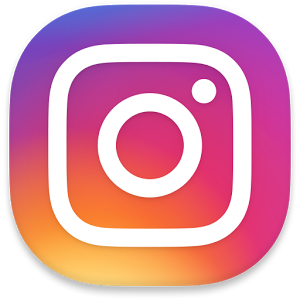 Follow John on Twitter….@john_bleasby