John Bleasby
How screw piles solved a Saskatoon home builder's foundation issues
Canadian Contractor
Economical, quick to install screw piles allowed construction to begin before the frost was out
Jeff Nattress faced a number of challenges when he decided to build Saskatoon's first-ever laneway house. One of the most daunting was forming the foundation to support a two-story garage suite without excavating a basement or causing major disruptions behind the homes in his quiet North Park area neighbourhood. Screw piles from Techno Metal Post, Thetford Mines, Quebec were the answer.
No basement, no excavation? No problem!
"The new building had to have a foundation more secure than footings since it's supporting a living space above," explains Nattress. "Basements aren't allowed due to the Saskatoon regulations pertaining to these new garden and garage suites." Nattress also wanted an early construction start, and saw screw piles as the solution. "By choosing screw piles, the build was able to start in March before the frost was out, very early given Saskatoon's climate." Not only that, the screw piles can be installed very quickly and without major disruption in tight spots or heavy equipment, a big plus in a case like Nattress' project on a rear laneway.
Screw piles as a support for a grade beam
Screw piles have been very popular for backyard structures such as decks for a while. They are economical in cost, torque deep into the soil, and are easy to work with. Nattress however needed more than just the piles. A beam structure at grade level was required to support the weight of his new building. His answer was to use a series of 20 screw piles around the perimeter and construct a grade beam from concrete reinforced with rebar.
"There is a pile cap which was welded to the top of the pile after it was installed," explains Nattress. "The pile cap is a horizontal flat steel plate (6″ x 6″ x 1/2″) which had two 15M pieces of rebar welded vertically to it. The idea is that the rebar for the grade beam would be tied to the pile cap rebar making for a very sturdy connection. The grade beam is 32″ tall by 8″ wide. Once the grade beam was formed around the perimeter, the rebar was tied to each pile cap, and then the grade beam was poured."
Screw piles go deep enough until they reach points of resistance sufficient to support tremendous loads. In Nattress' case, they were torqued 14 feet down. In applications where soil conditions are particularly challenging, they can go over 20 feet and even support a 2300 square foot bungalow, in a case cited by Manitoba installer Postech Winnipeg.
Inside the grade beam, a traditional concrete floor with hydronic heating lines was poured for the garage. The upper structure from pre-fabricated SIP's (structured insulated panels) was tied to the grade beam in the normal fashion using a sill plate. "The idea here was to make the build as simple as possible," says Nattress. Mission accomplished. The building was closed in a matter of a couple of weeks!
Read more about Jeff Nattress' innovative laneway project in Saskatoon
(All site photos provided by Jeff Nattress of Laneway Suites, Saskatoon, SK)
For immediate notification about our newest posts (almost daily)…….. 
follow John on Instagram
john.canadiancontractor_    (& remember the _)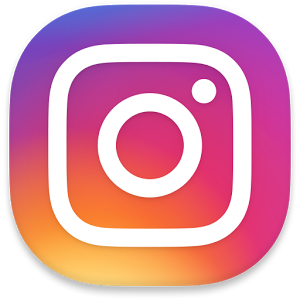 …or follow John on Twitter
@john_bleasby


---
Print this page
---
2 Comments » for How screw piles solved a Saskatoon home builder's foundation issues