OCOT fees are finished, gone! Well… almost!
Ontario's controversial tax on skilled trades is eliminated for all but one class
April 16, 2019
---
By
John Bleasby
This week marks fee freedom for thousands of skilled tradespeople in Ontario. The annual collection of membership fees by the Ontario College of Trades (OCOT) has been put on hold, as of Friday, April 12. It's the first meaningful step in the long–awaited winding down of the controversial governmental organization.
Dropping the fees has been an important objective for the Ontario Skilled Trades Alliance (OSTA) for some time. "It really was an important piece," Patrick McManus, Chair of the Ontario Skilled Trades Alliance (OSTA) told Canadian Contractor magazine, "especially taxing apprentices for something that was really of little benefit to them. All those dollars really count when you're young."
OCOT fee collection and payment put on hold
Invoicing and payments for membership fees have stopped for Apprentices, Journeyperson Candidates, and Tradespersons classes. Only the Journeyperson class will pay an annual fee of $60. However, even that class will not be invoiced until a later date, "no later than July 5, 2019", according to an OCOT statement. That is simply to allow for "technical changes necessary to enable the fee changes." The OCOT statement explains that, "that fees at the new rate will be assessed for the period of the temporary pause and will be due after it ends. Fees paid prior to the rate change will be credited towards either OCOT membership fees or the future fee model, as appropriate." Those effected with detailed questions might find more details on the OCOT website.
OCOT is not entirely done yet! Site inspections will continue
Other activities previously carried out by OCOT will continue as before. These include the issuance or renewing certificates of qualification and other credentials, undertaking trade equivalency assessments, and supporting labour mobility through credential verification. Notably, work site raids to check trade credentials will also continue.
A continued evolution of change for the trades
The Ontario government is in the midst of redesigning what it calls, "a new governance model for the skilled trades and apprenticeship system… A Ministry-led delivery model with industry input in training programs and regulation." It's part of the Ontario government's proposed Modernizing the Skilled Trades and Apprenticeship Act, 2019 which awaits passage in the Ontario Legislature.
Last November, the Ontario government reduced apprenticeship ratios down to 1-to-1 for 33 trades, allowing more young people to enter the various trades at a time when skilled trade shortages loom in the future. More positive changes were announced in the recent Ontario budget. The government has proposed a new financial incentive program to support employers to come together and train apprentices; programs to promoting apprenticeship and the skilled trades as a pathway choice for all students from kindergarten to Grade 12; and efforts to enhance and streamline labour market information for job seekers to help identify opportunities for relevant education, training and reskilling, and career opportunities.
"We really need to be nimble," says the OSTA
These changes have been cheered on strongly by the Ontario Skilled Trades Alliance. "The OSTA is incredibly happy with this direction," McManus said. "They are looking at the problem holistically, really taking a start-to-finish look, as opposed to trying to reform only where they're seeing the pinch points. I think that's critically important. It's such a dynamic system, with changes that are evolving constantly. We really need to be nimble as to how we are addressing reforms."
The OSTA feels the government is on the right track
McManus is also pleased that as much attention is being paid to the beginning of the apprenticeship journey as to the end, and the recognition of differing regional needs across the province. "They are really taking the advice of employers, trying to understand beyond the GTA itself about the regional needs of employers, and how they can connect with job seekers, and helping guidance counsellors and young people find career information that's important to them. They are doing that by connecting with employers in those areas and setting up advisory programs where employers can feed information into their Ontario associations that can be passed out to both the Ministry of Training, Colleges and Universities, and the Ministry of Education."
"So far I think the process is working quite well," McManus concluded. "It's a new process but it seems to be working quite well, both in terms of information sharing and advice-seeking. These are things we've been looking for, for a very long time. We are very encouraged by the direction it is going."
Got feedback? Make your opinion count by using the comment section below,
or by sending an email to:
JBleasby@canadiancontractor.ca
Follow John on Instagram and on Twitter for notifications about his latest posts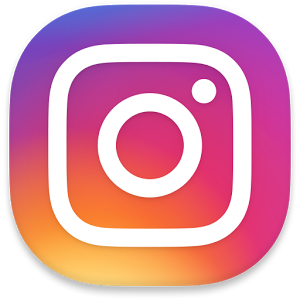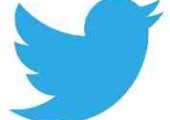 ---
Print this page
---
4 Comments » for OCOT fees are finished, gone! Well… almost!