Sudbury police confirm ongoing investigations into Eco Life
Local MPP has brought additional cases to the Minister responsible for Consumer Protection
April 10, 2019
---
By
John Bleasby
Eco Life Home Improvements of Sudbury, Ontario and its owner David Murray face at least 24 Small Claims Court actions, Canadian Contractor has learned. Angry customers allege the previously convicted contractor has failed to either start or complete work on their homes after deposits, often as high as 50 per cent, were paid.
On March 7, some of Murray's customers held a street protest in downtown Sudbury near City Hall, attempting to pressure regulatory authorities to act against the contractor. In addition to the street protest, a closed group Facebook page now allows past customers to share experiences with Murray and his firm. "I'm still ashamed that I let me guard down and allowed so much of this to happen without much initial suspicion," one past client told Canadian Contractor.
Some customers allege that Murray back-dated contracts — denying the consumers the 10-day cooling off period prescribed by law. Other customers allege that Murray filed financial applications for credit from lending agencies using false information. Over the past two weeks, Murray has appeared at least six preliminary Small Claims Court hearings. None of these allegations have been proven in court.
City of Sudbury revokes Eco Life's business license
"The City of Greater Sudbury offers business licensing as a way to provide consumer protection," said Brendan Adair, Manager of Security and Bylaw in a statement.  "When a business is operating contrary to the licensing agreement, we have the option to refuse, revoke and/or suspend their business license. In the case of EcoLife Home Improvements, a thorough investigation has found the company in contravention of the licensing agreement and so we have revoked their business license. Due to the nature of the many complaints received by the public, the case has been referred to the Greater Sudbury Police Service."
Customers concerned over police response
Some customers of Eco Life have been critical of the initial response of the Sudbury Police (GSPS) to the numerous complaints.
Angele Poulin is a young mother of two who, with her husband Sean Bazinet, hired Murray's company last April to install several replacement windows under the GreenOn energy rebate program. She said the couple paid a deposit of $5,200, representing 50 per cent of the total contract, in the spring of 2018, with installation promised in June or July. Months passed. In a letter sent to Chief Paul Pedersen of the Greater Sudbury Police Service (GSPS), Poulin wrote, "As I watched the clock count down on the October 31, 2018 expiration date of the rebate program, it was clear that I had been conned — conned out of my windows, out of this rebate, and out of my money."
According to Poulin, Detective Constable Andy Williams of the GSPS Financial Crimes Unit told the couple that they had jeopardized their fraud allegations by firing Eco Life, despite waiting months beyond the promised installation date. "Apparently, we were supposed to wait years for these windows, and that 'June or July of 2018' was not really an expected date of installation," her letter to Pedersen continued. She also wrote that Williams suggested that the couple "work out a deal with Murray to complete the work." Many of those who have also contacted the Sudbury police say they have been told their issues are a civil matter that should be taken up in Small Claims Court.
Former police officer gets involved
Chantelle Gorham is a former Sudbury Police officer with an inside knowledge of the system. Although not a past client of Eco Life herself, she has been instrumental in assisting  customers unfamiliar with the Small Claims Court and Ontario Consumer Protection Office processes. Gorham expressed her dismay at the lack of meaningful response from Sudbury Police in her own letter delivered directly to Chief Pederson dated February 28, 2019.
In her letter, Gorham referenced a conversation with Detective Constable Williams after 30 to 40 customer complaint calls had been made to the officer earlier that day. "He was smoking mad," she told Canadian Contractor. "'There's a reason we don't solicit business,'" she recalls him saying.
Gorham's letter to Chief Pedersen goes on to say that Williams claimed he had several ongoing fraud investigations over $1 million but couldn't get to them because his phone hadn't stopped ringing. "Who was calling?" wrote Gorham. "It was the 87-year old woman who gave $10,000 to Eco Life Home Improvements, aka Dave Murray; it was the illiterate couple who were threatened unless they signed four copies of a blank contract shortly before Dave Murray attended the bank with them to remortgage their house for $115,000; a disabled veteran who had paid him $9,000 for windows that were never received; and a mother of a newborn who had been waiting for almost a year for her $5,000 back after it was taken with the promise of windows that have never arrived." Gorham's letter ends with the plea, "I am begging the Greater Sudbury Police to take this matter seriously."
By now, however, it's clear that Sudbury police are fully on the case(s). Inspector Mike Chapman of the Sudbury Criminal Investigations Unit told Canadian Contractor that individual cases are under current investigation and that some have already been brought to the Crown for consideration. "These matters are complex in nature," Chapman explained. "Complainants have been interviewed with regards to their specific situations. We've been working with our local Crown to determine which matters we can proceed with and which ones we cannot. We have a number of cases that are currently with the Crown. We are waiting for a response."
In the meantime, Chapman said that a number of newer cases have come to his unit's attention as well. "One of the things we are waiting from the Crown is whether people should seek some other remedy through, for example the Consumer Protection Act," he continued. "We will be getting back to all the complainants once we get a determination from the Crown."
Local MPP refers complainants to Ministry
France Gélinas, MPP for the riding of Nickel Belt, has become directly involved as well, after several customers approached her office. "People came to us and shared their stories about work that they had signed to be done, and wasn't done," Gélinas told Canadian Contractor. "We listened to their stories, realized this was something covered under the Ministry of Government and Consumer Services, and we guided them through the process."
Gélinas said that nine customers provided all their documentation to her office and agreed to have their stories taken directly to the Minister of Government and Consumer Services, Bill Walker. Gélinas has met with Walker twice since March 20. "I don't give people false hope," she explained "How far can the Ministry go and where will it lead, I don't know yet."
While aware of the disappointment that has been expressed concerning the reaction of the Sudbury Police Financial Crimes Unit, Gélinas said there was little she could do. "They are of course an independent player, completely separate from politicians," she said. Nevertheless, Inspector Chapman acknowledged Gélinas' involvement. "She provided us with more complaints, some of which we didn't have, so we will be following up on those as well."
The cumulative effect of various customer actions, plus Gélinas' involvement, may already have had some impact. In addition to the ongoing Police investigation, Canadian Contractor has learned that Ontario's Consumer Protection Office intends to send at least one investigator to Sudbury by the end of April to interview aggrieved customers of Eco Life and Murray.
Read Part One: How things got to this stage
Got feedback? Make your opinion count by using the comment section below,
or by sending an email to:
JBleasby@canadiancontractor.ca
Follow John on Instagram and on Twitter for notifications about his latest posts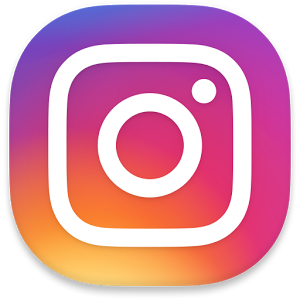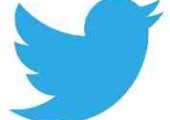 ---
Print this page
---
4 Comments » for Sudbury police confirm ongoing investigations into Eco Life